A PENNY FOR THEM
3rd May at Pateley Playhouse
Written and Directed by Keith Burton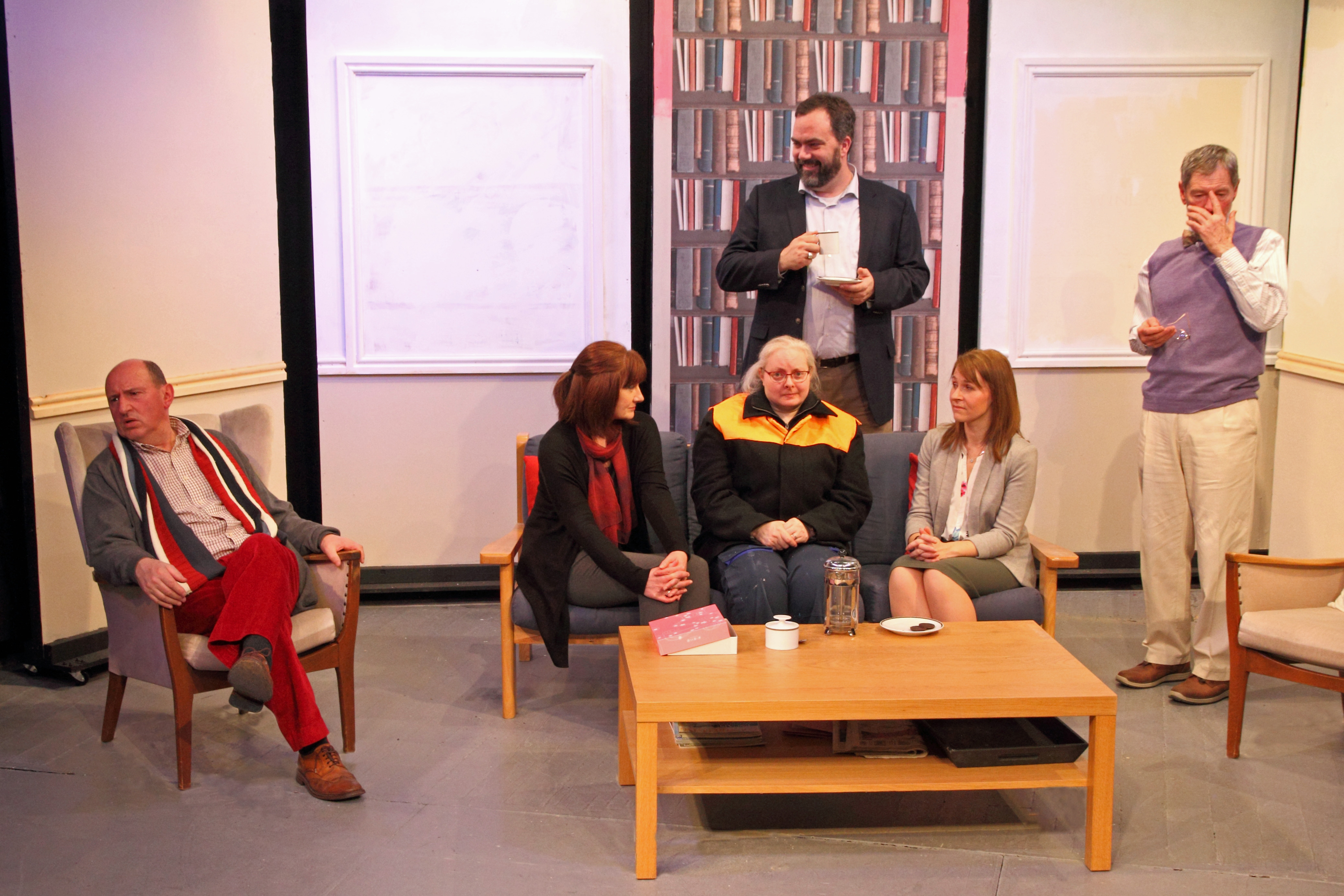 In celebration of their success in reaching the Semi-Finals of the All England Theatre Festival, PBDS put on a one-night performance of their award-winning play 'A Penny for Them' written by Keith Burton. And what a treat it was.
This was festival winning amateur dramatics at its best. The acting was of the highest order. I can well understand how it scored the only excellent mark awarded in the festival. It convincingly brought to life Keith Burton's excellently drawn characters.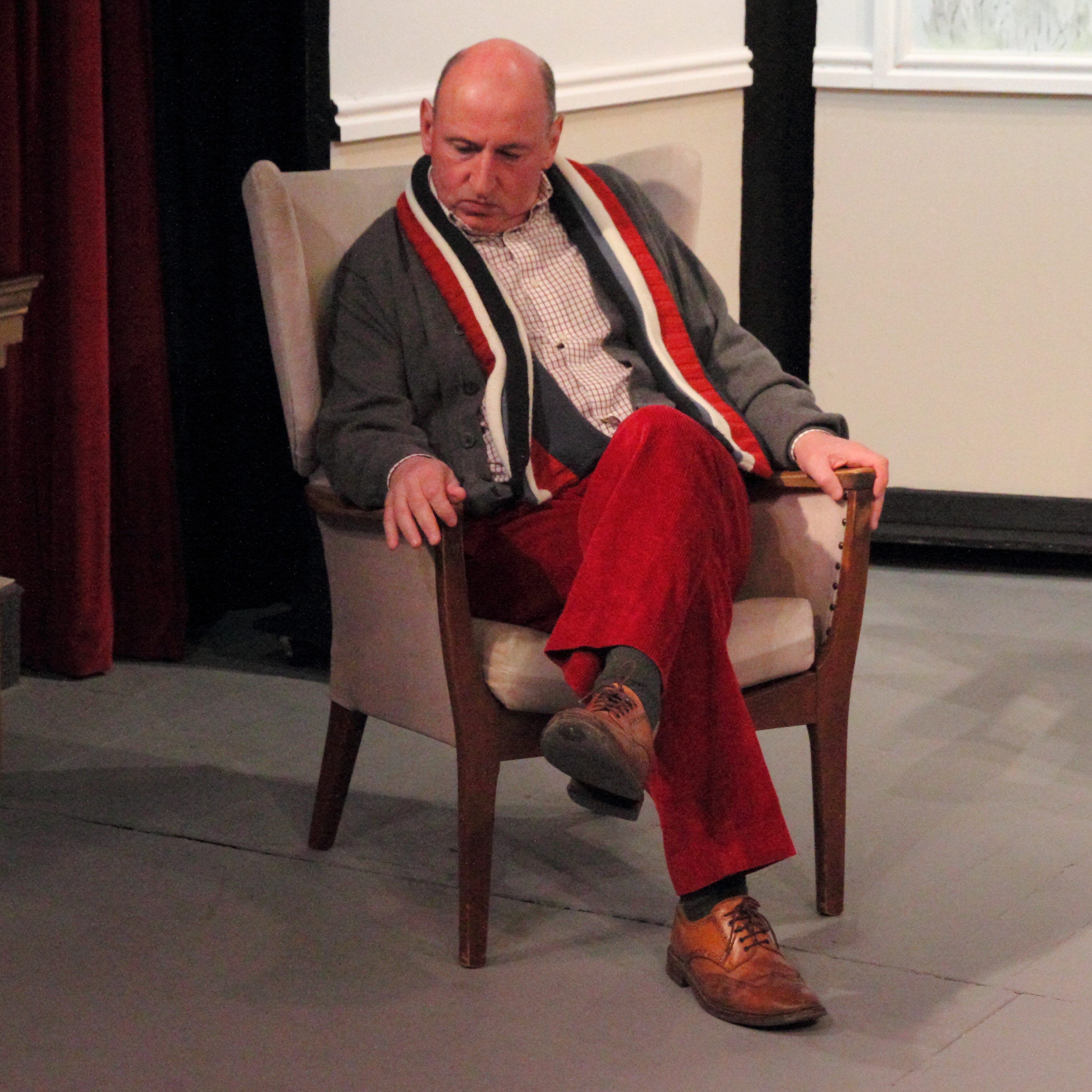 Tim Wilkinson played belligerent Freddie Stokes with aplomb, counterpointing his arrogance against his socialist beliefs and hinting at the harder edge of Freddie's personality that would ultimately be revealed.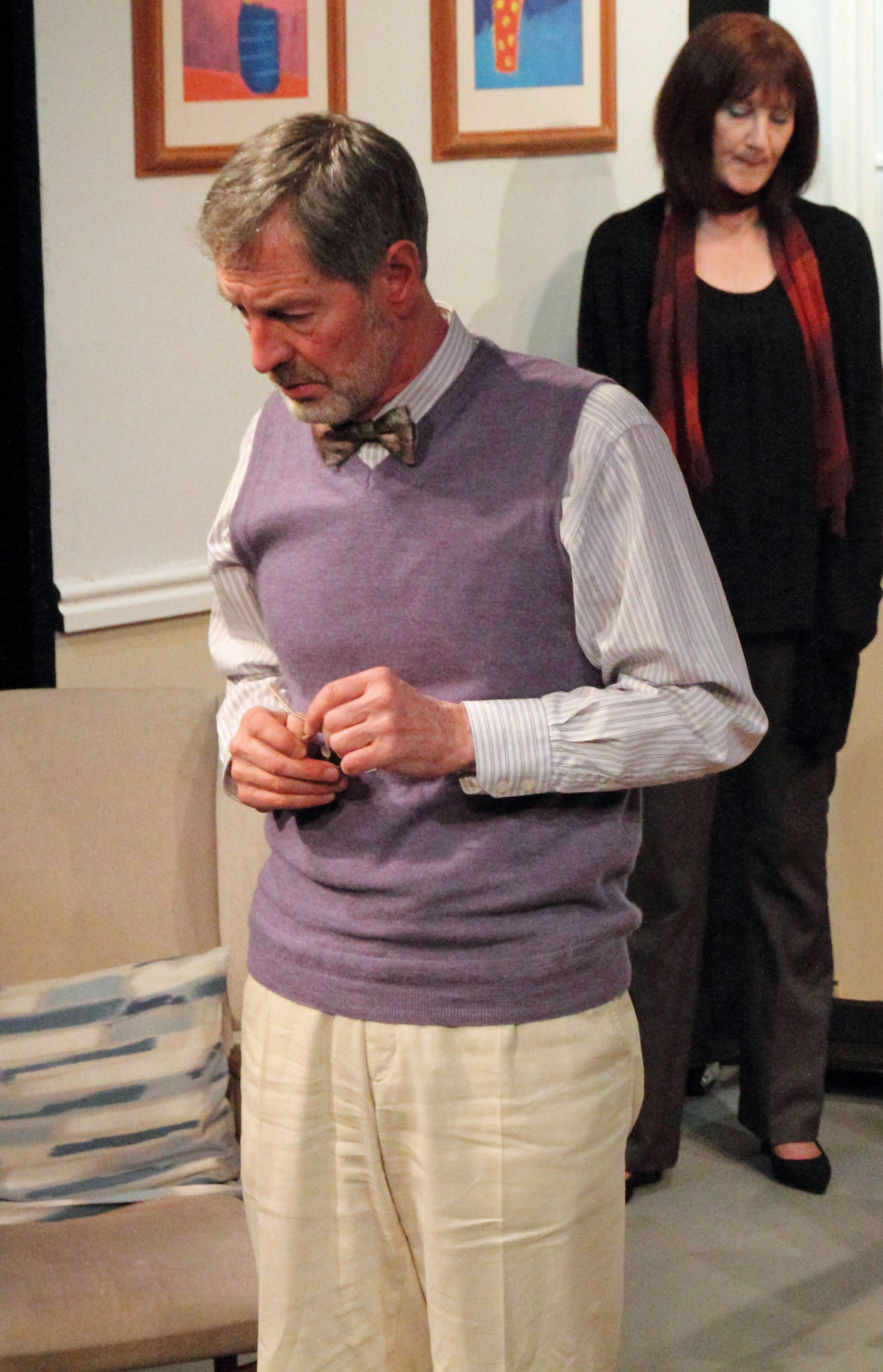 His anxious husband, Larry, was portrayed brilliantly by Michael Thorne who delivered a 'worm that turned' finale of memorable quality and clever off-line reactions throughout the play that reinforced his nervous, tilting towards obsessive, behaviour.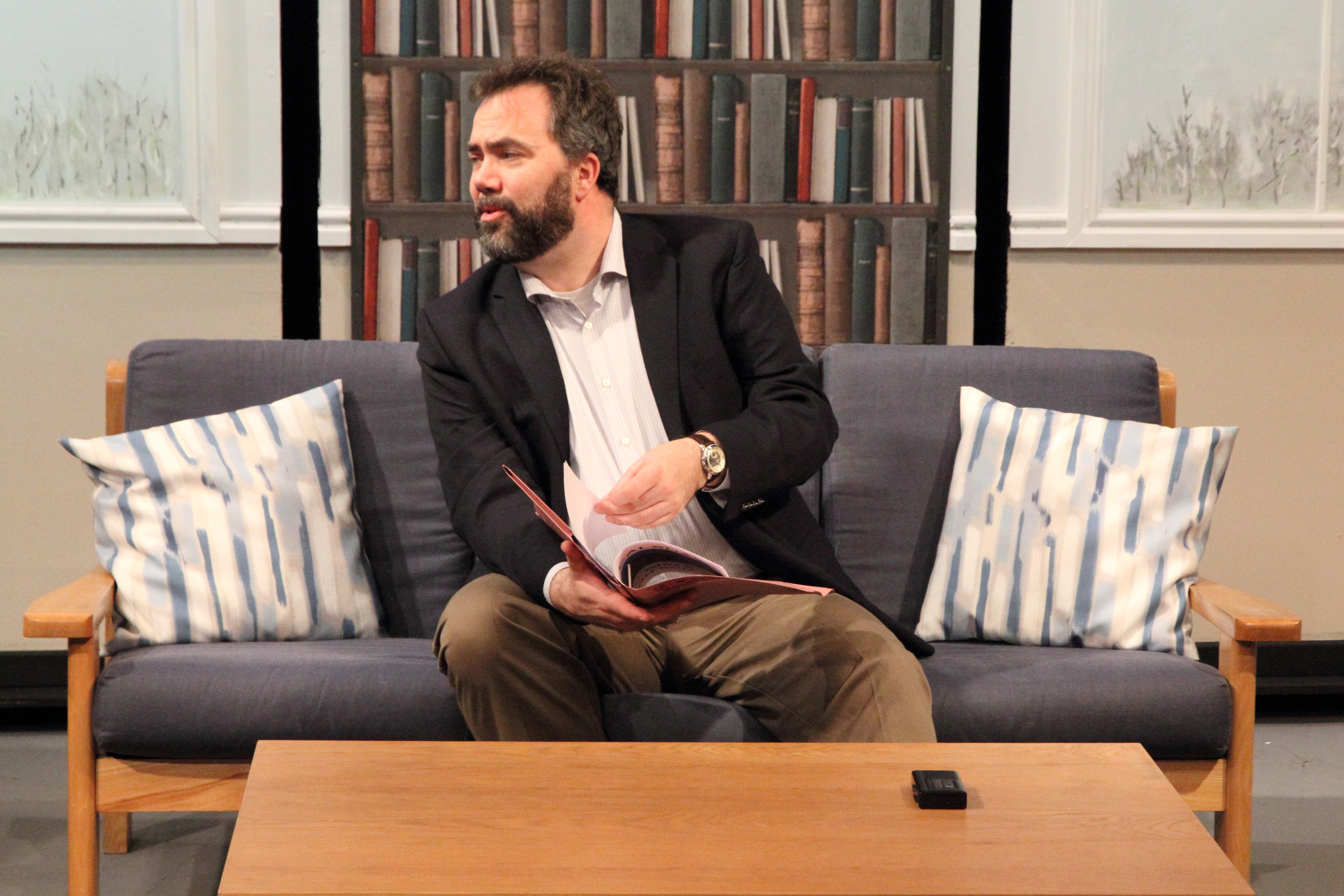 Brad Pollard domineered the stage when his brash American journalist, Nick Towneley, barged into Freddie and Larry's domestic tranquillity to pursue his interest in the girls Freddie (in a mission to prove the worth of locally administered comprehensive education) had managed to get into Oxford while teaching in a Council estate secondary school twenty five years earlier. Brad has comic prowess of the highest order and effortlessly delivered the lighter shades of this cleverly layered plot which would finally turn very dark.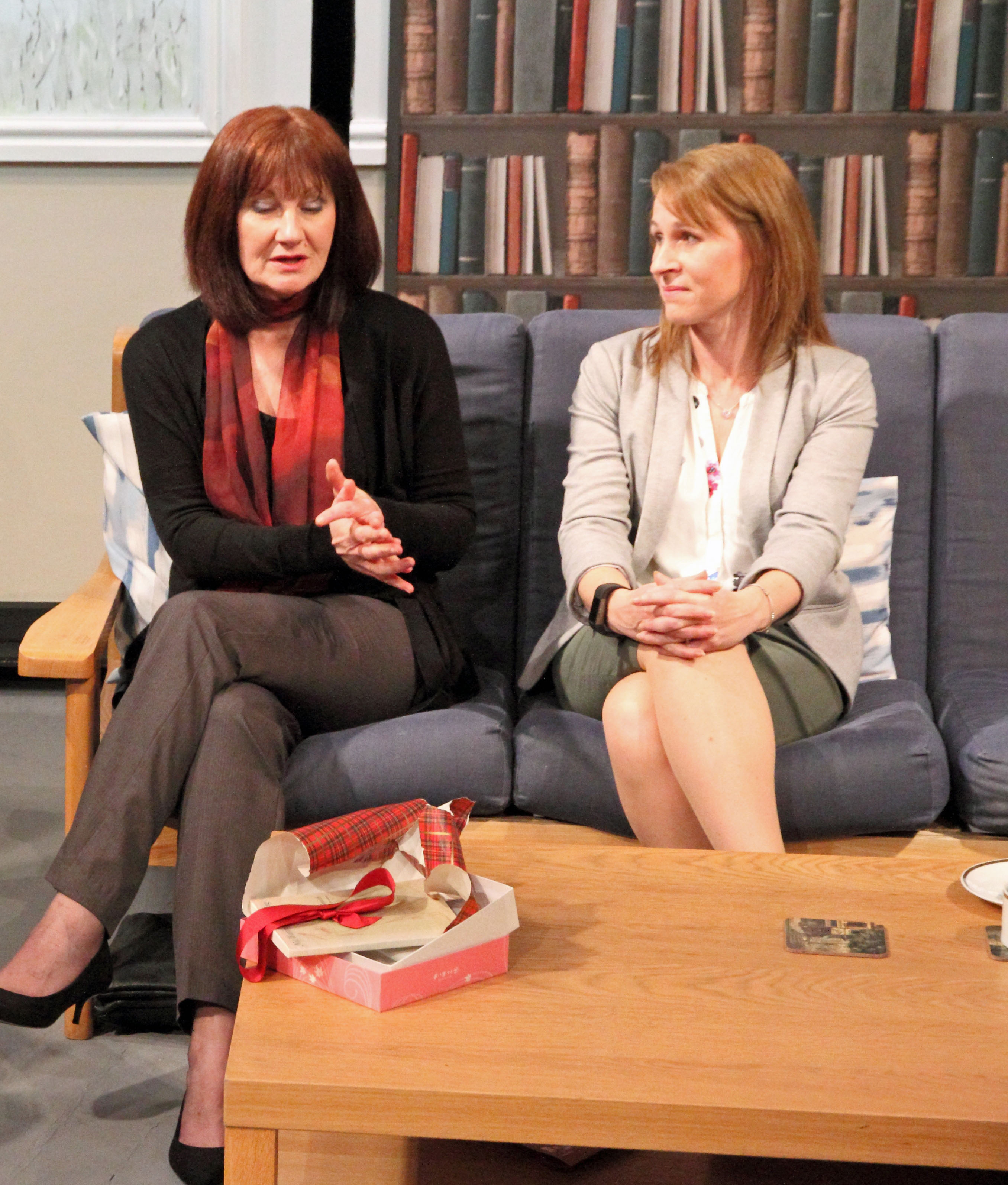 The Oxford girls, Julie and Anne, turned up in the shape of Jenny MacNair and Carol Bailey respectively. Two self-confident professional women portrayed as touchy at any hint towards their true working-class origins and scornful of the classmates they had left behind.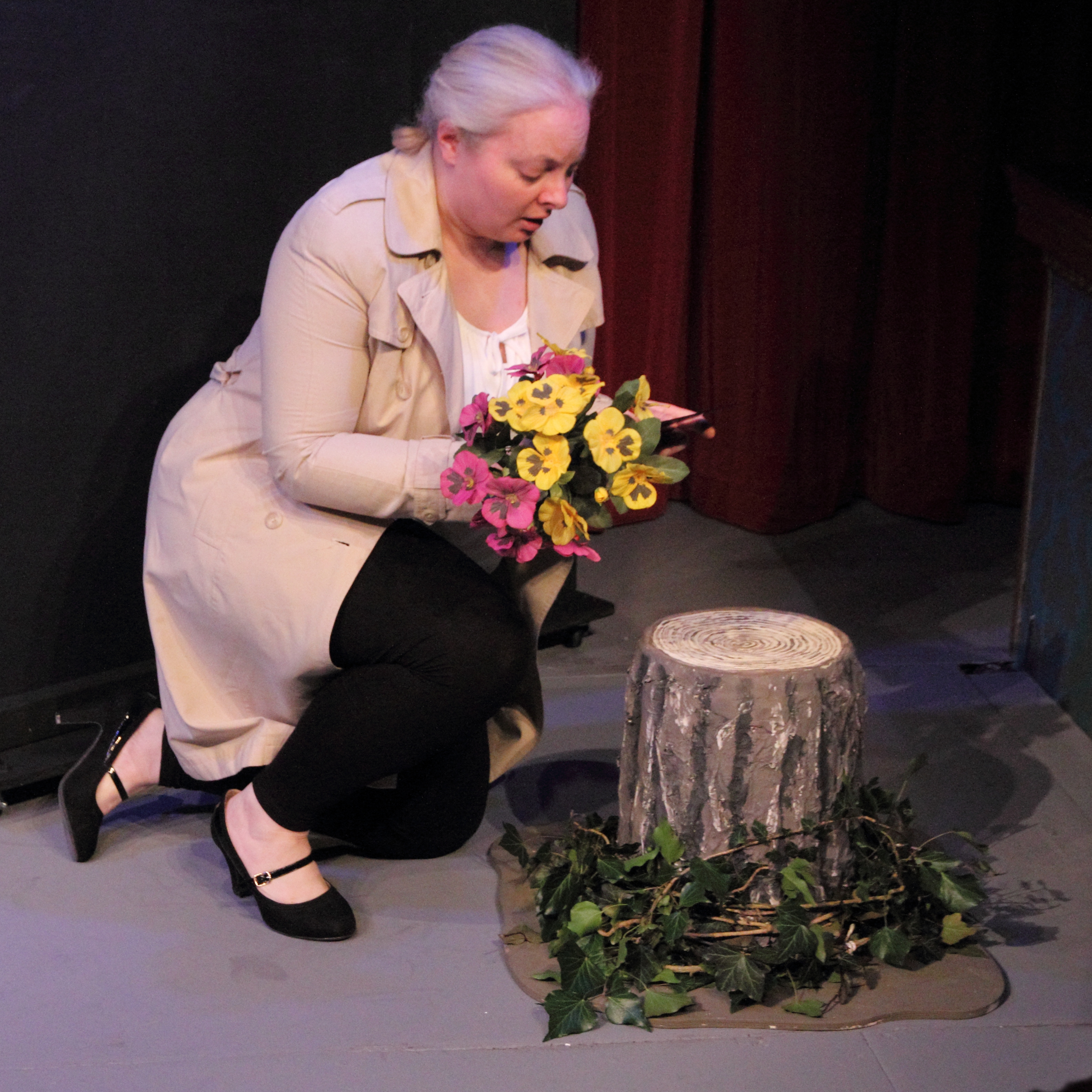 The chief object of their scorn was delusional Louise Stephenson, played in a tour de force performance by Heather Appleton. Louise had apparently ended up working on the parks despite seemingly at one time also to have been in the running for Oxford success.
But this is a Keith Burton play, so all is never going to be as it seems. So, we find the nervy self-deprecating Louise, perfectly captured by Heather, gradually revealing the darker side of school bullies Julie and Anne. Heather manages to portray Louise as anything but a threat to Julie and Anne's lofty pretensions only to prove to be their nemesis as the details Burton's script has slipped by you with a magical sleight of hand, come back to punch you in the face in a stunning finale.
This is the point where Louise's true identity and character are revealed, and Heather Appleton does this with a superbly convincing transformation culminating in the expert delivery of one of the most delightfully biting put-downs you are likely to come across.
On the way the three female actors effortlessly deliver a stunning reversion to schoolgirl bullies and victim on the backseat of a bus. Pateley Bridge Dramatic Society is truly blessed to have this calibre of acting within its ranks.
The set won awards and it is easy to see why with its attention to detail and clever scenery movement. Justin Enthoven and his stage crew are to be congratulated as are Maggie Wilkinson and Tessa Lees who provided sophisticated set dressing and props. Congratulations to Tessa also as wardrobe mistress. The costuming of this drama was spot on.
The play has 'flash backs' and inner thoughts and Sue Hickson and Steve Hunt's clever use of audio and lighting techniques respectively allowed these moments to be convincingly portrayed.
This was an evening of theatre to be savoured, fittingly played out to a full house.