FUTURE PRODUCTIONS
We are pleased to announce that our next production will be Blue Remembered Hills by Dennis Potter. This ground-breaking play will be performed during the week of Monday 8th July to Saturday 13 July.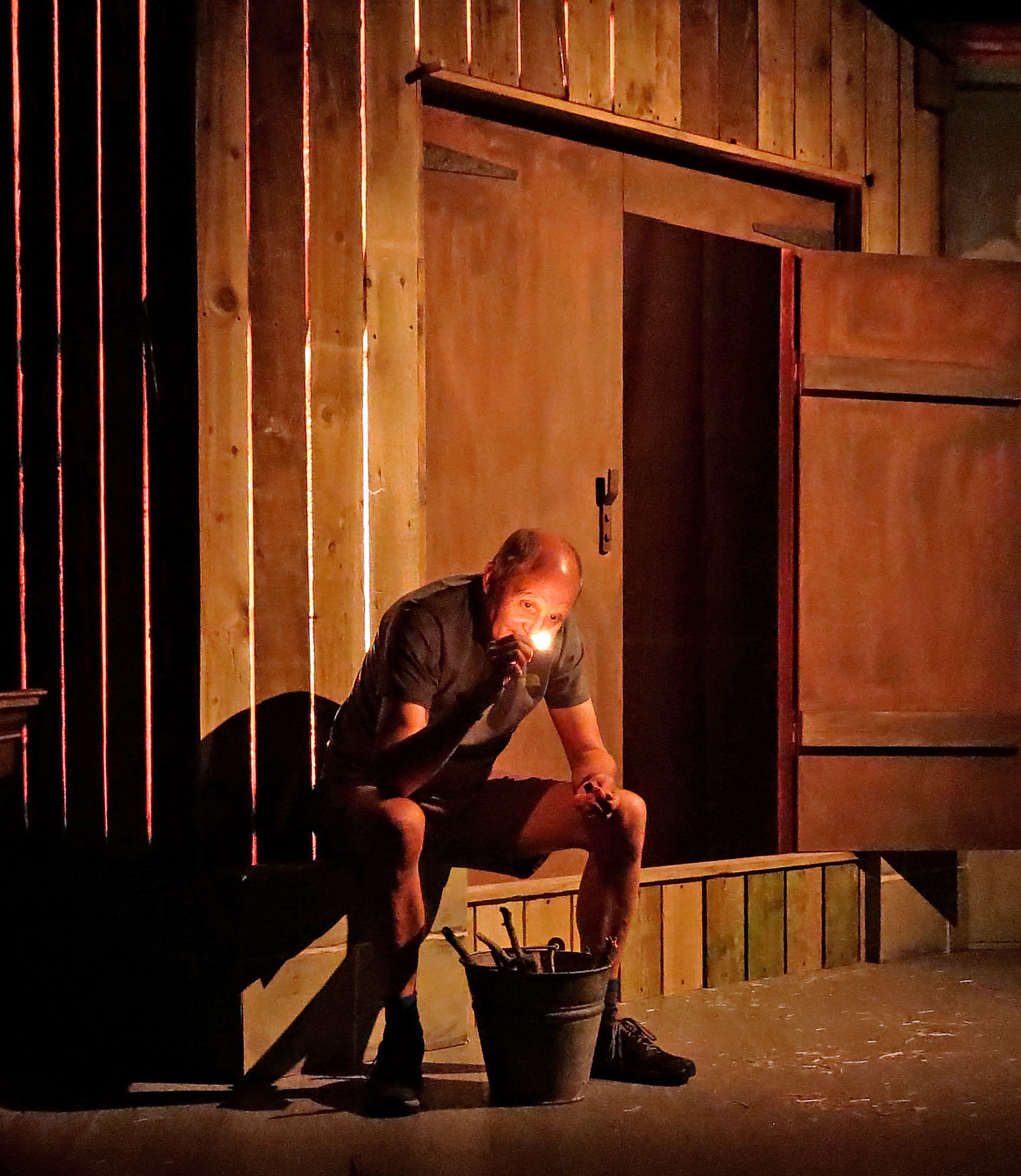 Peter Buller as Donald
The play is now in rehearsal and will mark the directorial debut at the Playhouse by the accomplished actress Carol Bailey. Carol writes:-
Blue Remembered Hills was originally broadcast in the 'Play for Today' series on the BBC in 1979. Dennis Potter set it in his native Forest of Dean and it concerns a group of seven- year olds 'playing out' in woods and fields during the summer of 1943. Although remote from the main theatres of the Second World War, the war forms a backdrop to their games and conversations.
The most striking feature of the play is that, although the characters are children, they are played by adult actors. The play looks without romanticism at the traumas of childhood beneath an apparently innocent surface. Although we laugh at the characters and some of their behaviour, we also recognise their cruelty and selfishness as alliances shift and change between them. In a whirl of constant, restless activity, the lives of the children are full of joy and horror, anxiety and delight.
The play mirrors, and has a resonance with, out own rural North Yorkshire and what life may have been like here amidst our own 'Blue Remembered Hills' of Nidderdale, during this momentous period of history.
The play is relatively short so in the first part of the evening we find out more about the actual experiences of local people during the war; service personnel and evacuees, with bombings and plane crashes, rationing, recipes and blackout. These will be retold through dramatic readings and using images from the time.
Booking is now open. To go to the Booking Page click here.