FUTURE PRODUCTIONS
[click titles for more information where available]
Autumn Production
For our next production we will stage Habeas Corpus by Alan Bennett during the week of 19th to the 24th of November. Booking is now open. To go to the Booking Page click here.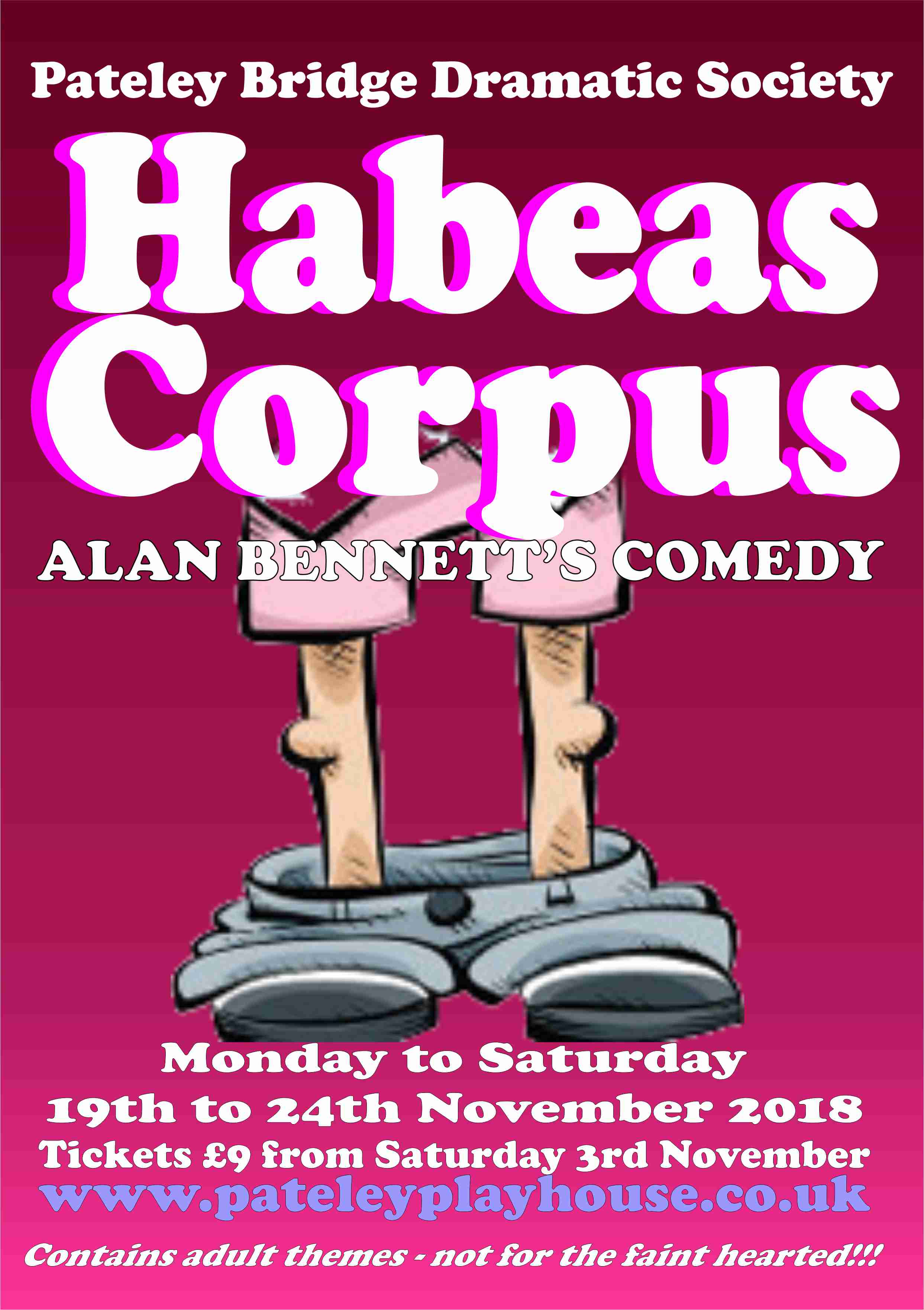 Mismanaged lust - mistaken identity - dropped trousers... Habeas Corpus has all the ingredients of a classic farce, spiced with the warmth and humanity of Alan Bennett's razor-sharp wit.
Written in the early seventies, Habeas Corpus has proved one of Alan Bennett's most popular plays. Rather like a satirical merry-go-round, it is a broad comedy written at a time when the phrase 'the permissive society' was widely used in the media.
The subject is the human body and our desire for fulfilment - chiefly sexual fulfilment! Indeed the play has been likened to one of those old saucy Donald McGill seaside postcards! (Even more apt as the play is set in Hove). It is very much a play of that period but the thoughts behind it are timeless.
With wires crossed, identities mistaken and even trousers dropped it is clear that the comedy is often bordering on farce. But this is Alan Bennett so beneath all the hilarity and wit, underlying serious points are being made, in particular on how our human body affects our whole life (one of the key lines is: 'the body is a tied cottage'). Also among the clever ribald humour there are literary allusions and even a few lyrical moments.