FUTURE PRODUCTIONS
[click titles for more information where available]
A Brand-New Play From Our Own Award-Winning Writer Keith Burton
19th to 26th May inclusive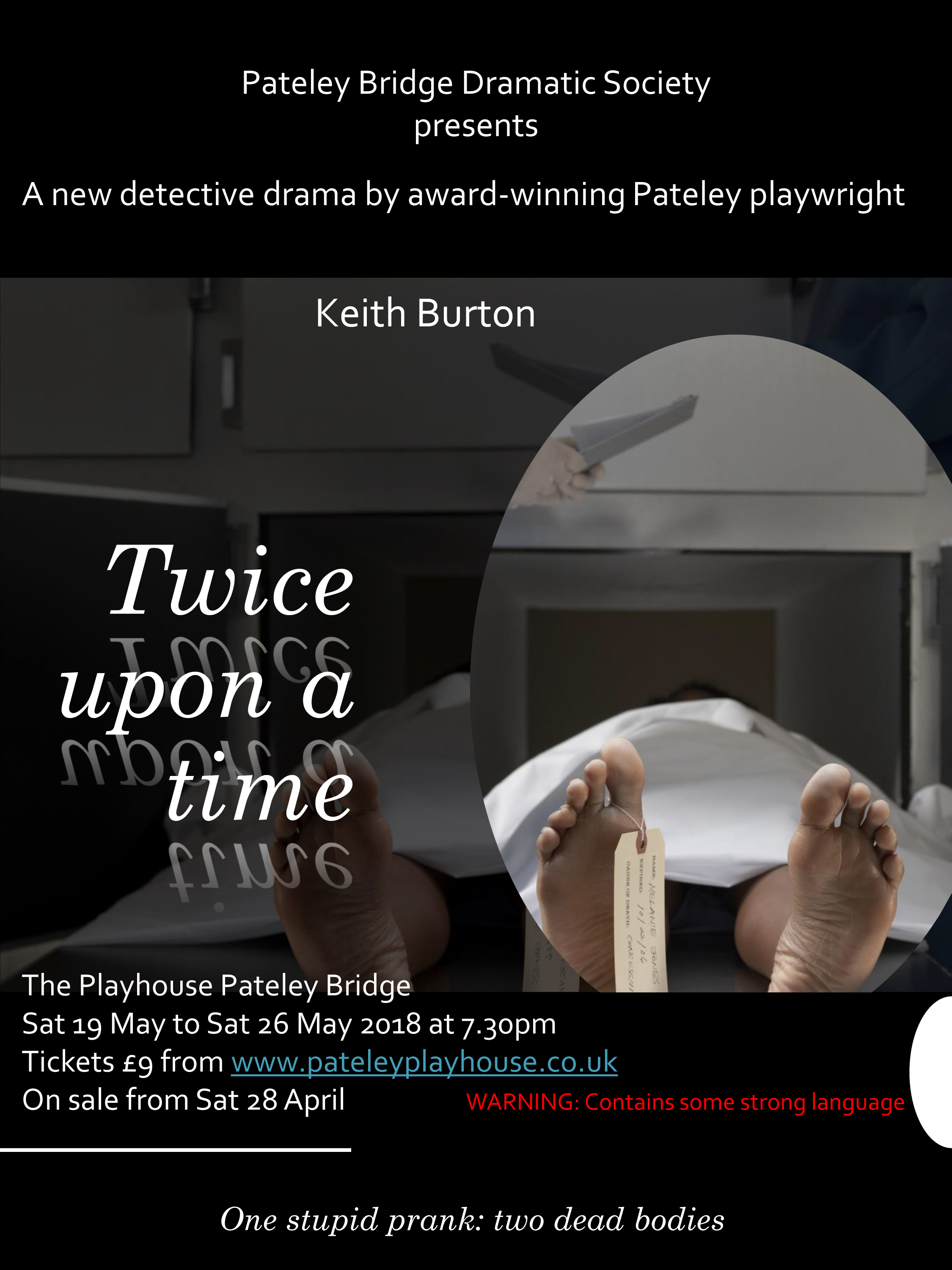 How can an innocent prank lead to two missing persons and two suspicious deaths?
In Inspector Ros Jakes' world there's no such thing as coincidences or once upon a time fairy-tale romances yet somehow this prank finds her teamed up with her estranged husband and following a trail where everything seems to be doubling up.
Can things happen Twice Upon A Time?
Warning: Contains some strong language
Playwright and Director Keith Burton writes:
I thought I'd have a bit of a change and write a Detective Drama – not a 'whodunnit' murder mystery where the crime happens during the play - but rather an investigative drama where the crime comes to the attention of the Police and a team of detectives set about trying to solve it. Trouble was, theatres don't lend themselves to 'flash backs'; nor to visits to scenes of crime, post-mortem labs, sites where bodies have been discovered and the haunts of key suspects – least ways not on our budget for set building!
So how could I ensure you, the audience, were taken along on the Police team's investigative journey, and, finally reveal to you what really happened - without leaving the Playhouse? Or to be more precise - our set: the office of DCI Ros Jakes? And how could I weave in the sub-plot of Ros Jakes' strained relations with her husband at the same time?
All I can say is, the solution involved spending nearly as much time on behind-the-scenes work as we spent in rehearsals at the Playhouse; and taxed our audio/visual skills to the limit (fingers crossed that the technology behaves itself every night!). It also meant deploying one of the oldest theatre techniques in the business!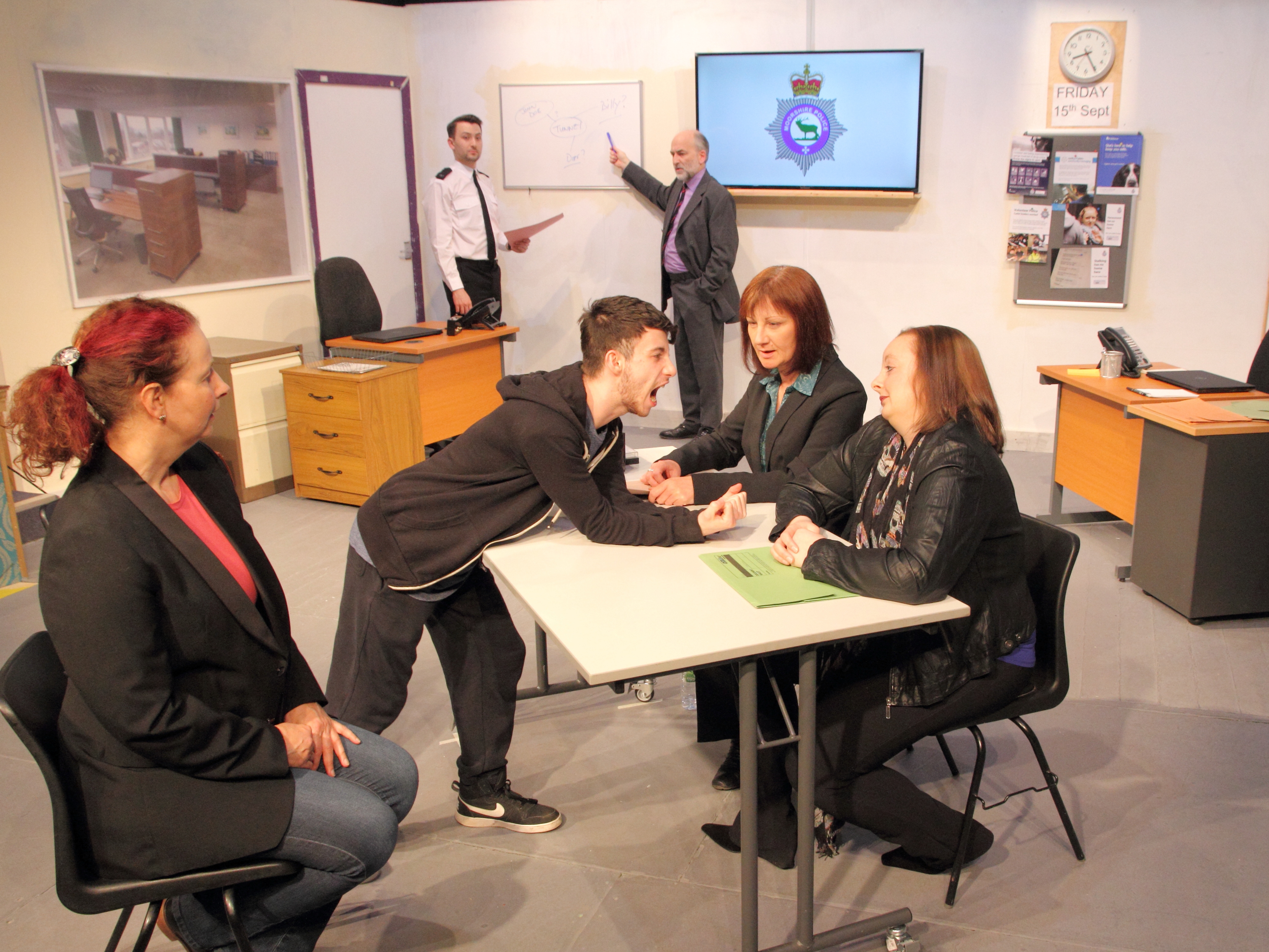 Confrontation in Twice Upon A Time
Booking is now open. Click here to go to the Booking Page.