FUTURE PRODUCTIONS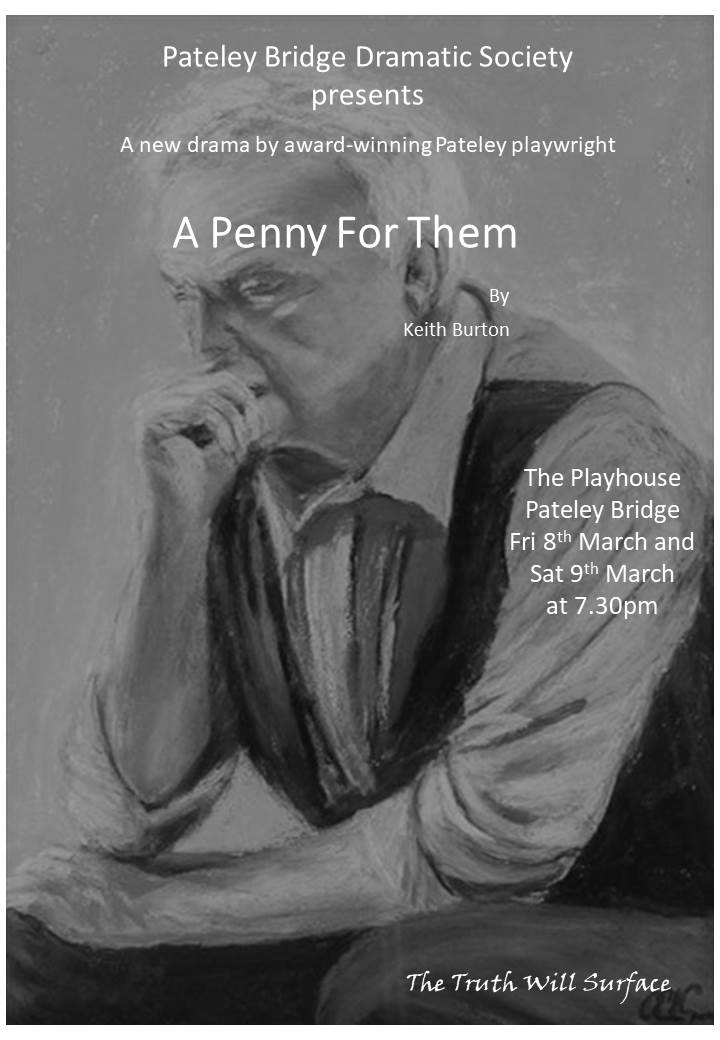 The next production will be a new one act play, A Penny For Them, which will be performed as our entry into the Nidderdale Drama Festival on March 15th 2019 by award winning Pateley playwright Keith Burton.
More information about the Drama Festival can be found by clicking here.
About the play Keith says:
"The action takes place in late 2017 in Freddie and Larry's sitting room. A journalist has called to write a story about Calshaw Girls' High School - a Northern town, Council estate comprehensive, about to be opened as an Academy School. Its main claim to fame is that in 1993 it succeeded in getting its girls into Oxford University. Larry and Freddie taught the scholarship classes, but only Freddie's girls made it to Oxford. Freddie has agreed to do the interview as part of his anti-Academy campaign. But he's taking a risk engaging with a journalist. Just how big a risk, we are about to find out."