C
oming soon:
Eugene Aram
Written by Nevin Ward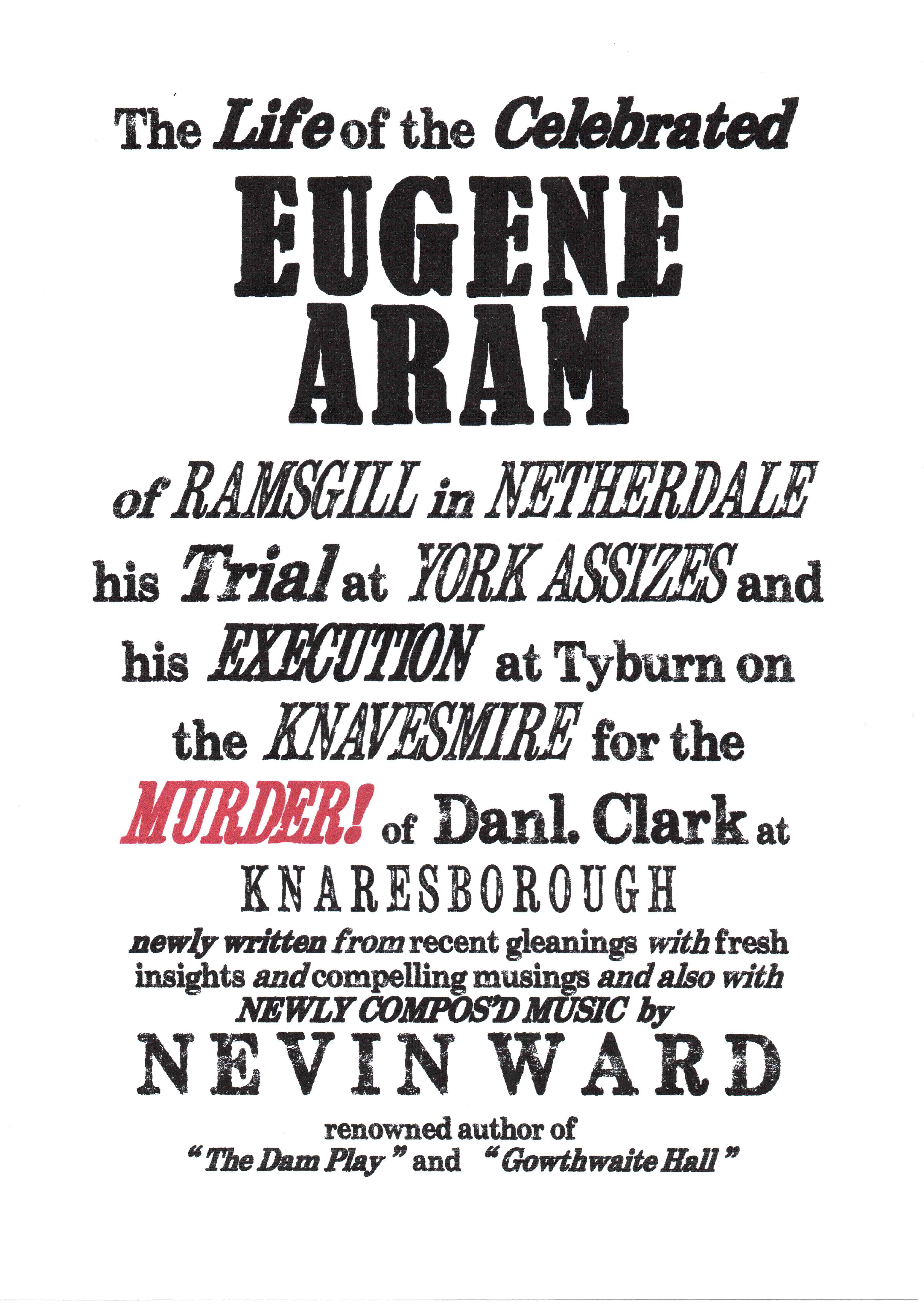 NIDDERDALE HISTORY BROUGHT TO LIFE ON STAGE!
Although little known today, Eugene Aram was, for over a hundred years, the most notorious murderer in England.

Born in Ramsgill in Nidderdale, he was a self-taught scholar of some note, setting up a school in Knaresborough.

However, he was accused of the murder of a Knaresborough shoemaker, and was eventually tried in York, convicted of the crime, and hung at Tyburn on the Knavesmire.

The story of his life and trial is being brought to the stage by Pateley Bridge Dramatic Society; the play itself has been written – after extensive research - by well-known Nidderdale writer Nevin Ward, whose previous local history plays The Dam Play and Gouthwaite Hall were hugely popular.

As the Pateley Bridge Playhouse is currently closed for renovation and the installation of a lift, the play will be staged in St Cuthbert's Church in Pateley Bridge from Tuesday 11th October to Saturday 15th October at 7.30 pm.

Nevin said: "We love performing in The Playhouse, but while it's closed, St Cuthbert's is the ideal location - the raised central dais in the church lends itself to a large cast play where 20 actors play over 40 characters".

Nevin is well-known for the music he incorporates into his works, and Eugene Aram is no exception as it will include several songs, many of them specially-written for this work.

Further details about performance dates and bookings will be announced nearer the date.