FUTURE PRODUCTIONS
[click titles for more information where available]
A Brand-New Play From Our Own Award-Winning Writer Keith Burton
19th to 26th May inclusive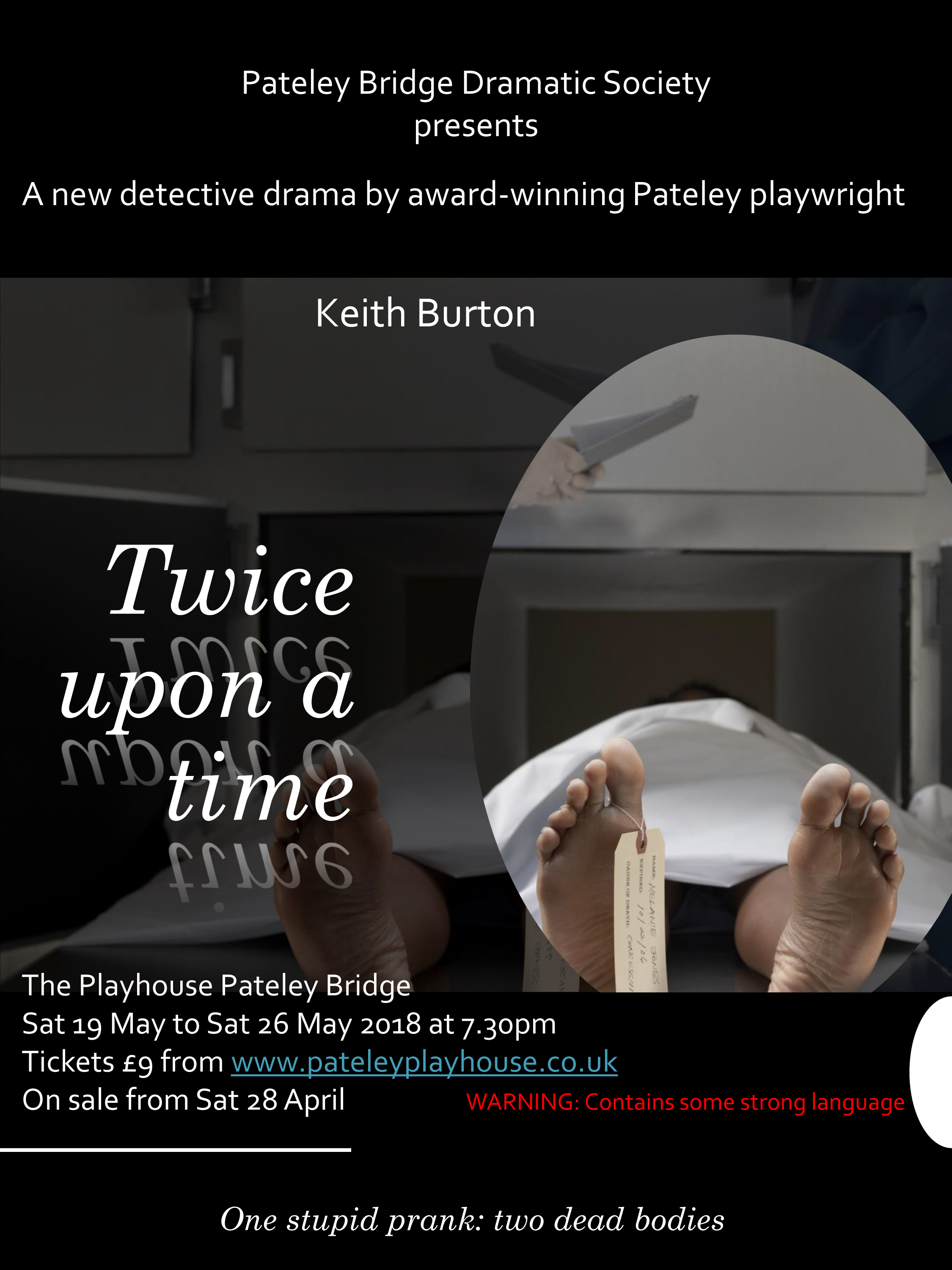 How can an innocent prank lead to two missing persons and two suspicious deaths?
In Inspector Ros Jakes' world there's no such thing as coincidences or once upon a time fairy-tale romances yet somehow this prank finds her teamed up with her estranged husband and following a trail where everything seems to be doubling up.
Can things happen Twice Upon A Time?
Warning: Contains some strong language
Booking opens on Saturday 28th April at 7.00 am. Click here to go to the Booking Page.