Habeas Corpus
Written By
Alan Bennett
Directed by
Debbie Forsyth
At the Playhouse, Pateley Bridge 19th - 24th November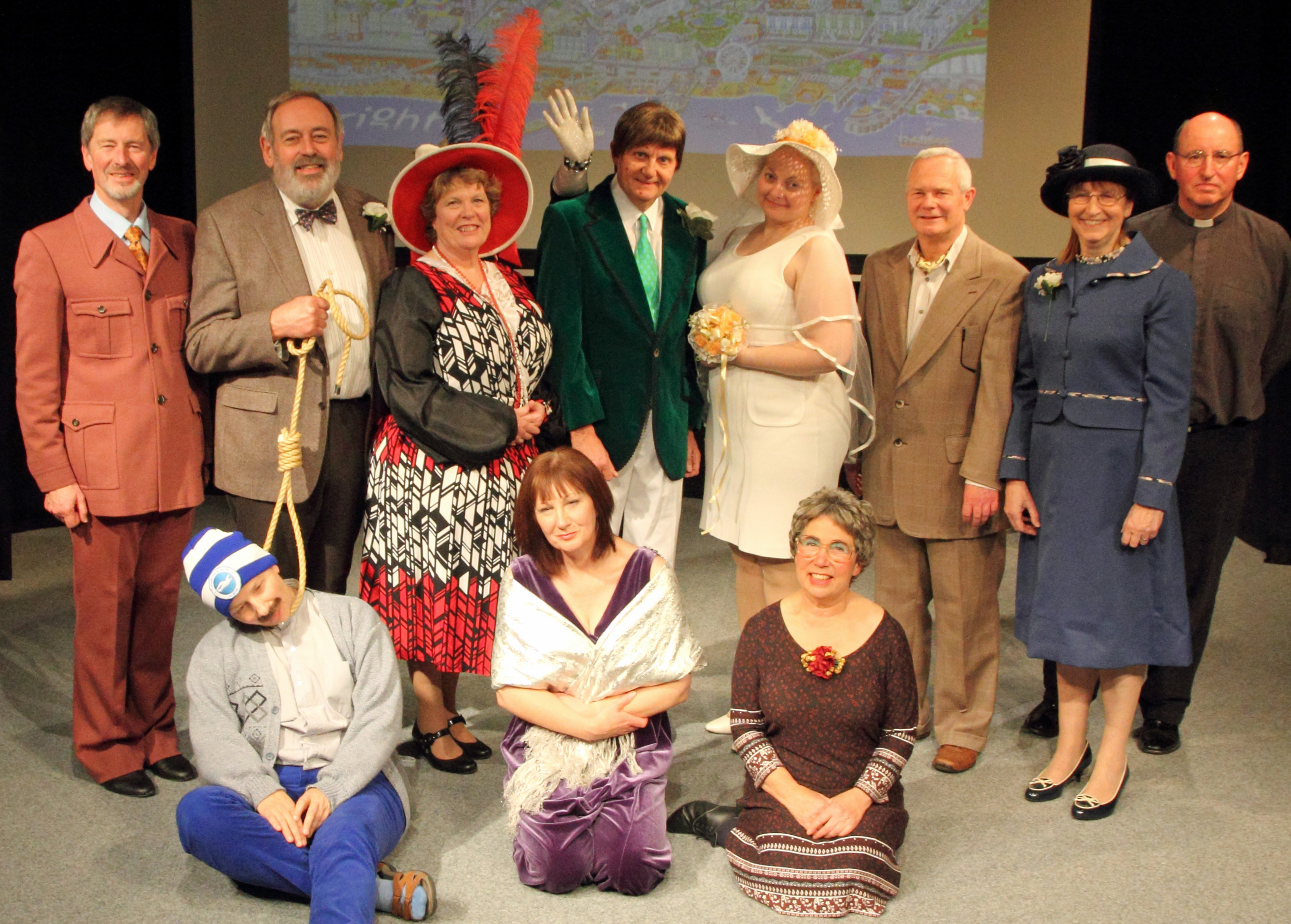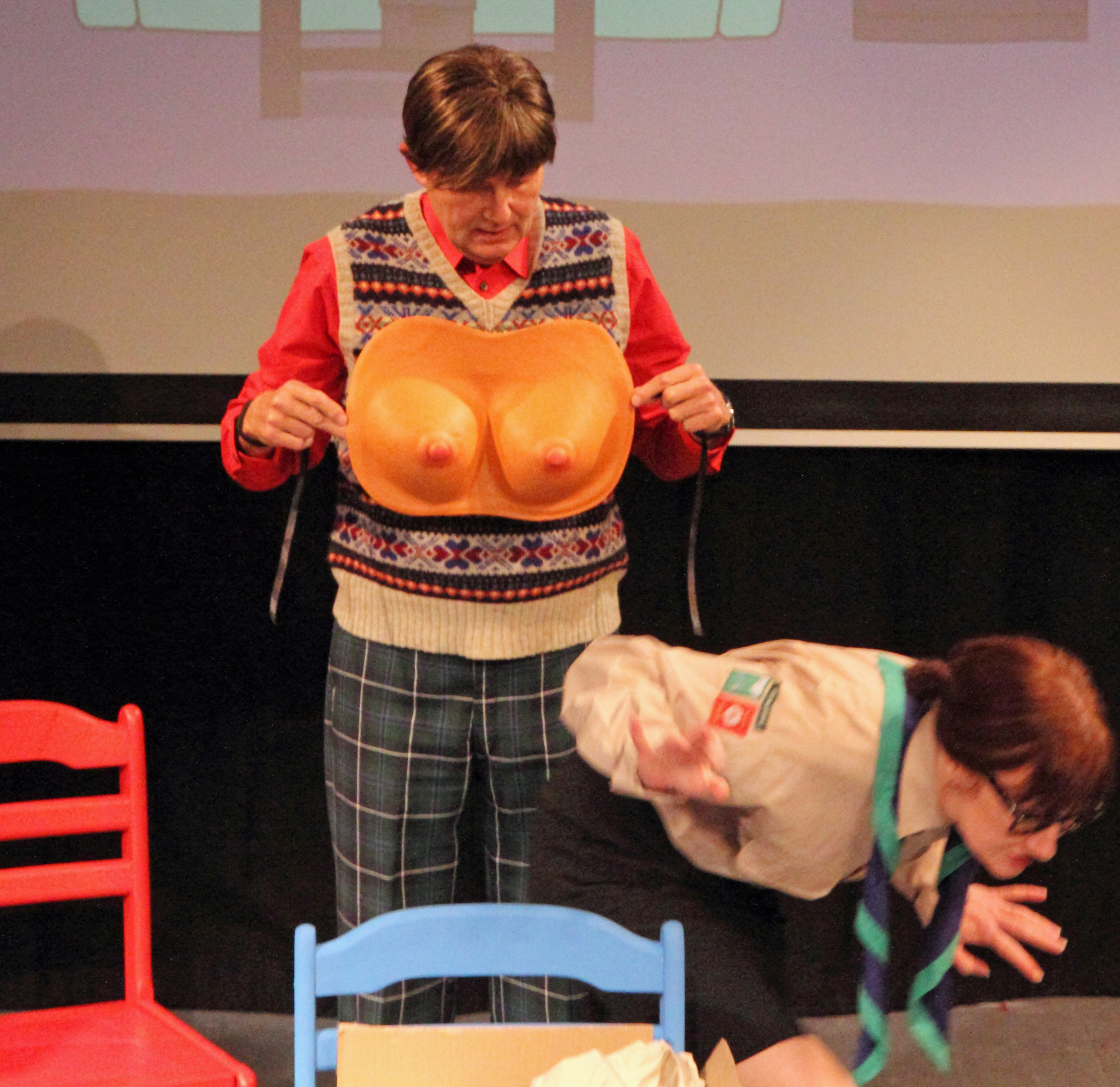 Abandon snowflakery all ye who enter here! Written in the early 1970s, Alan Bennett's riotous romp Habeas Corpus preceded the seismic shift in culture which spawned political correctness – but thanks to his razor sharp wit plus the superb ensemble cast of Pateley Bridge Dramatic Society this play bursts into classic life once more.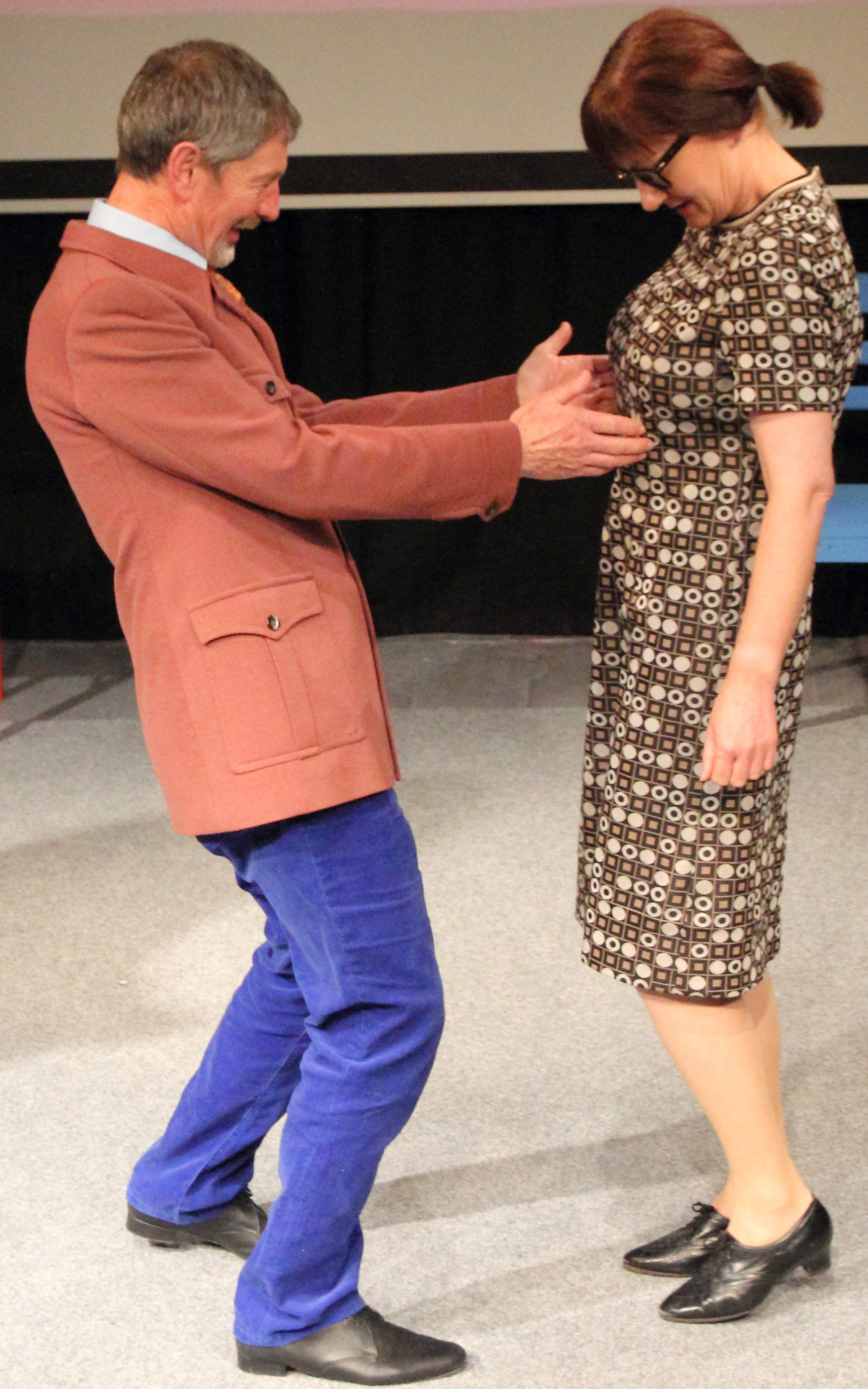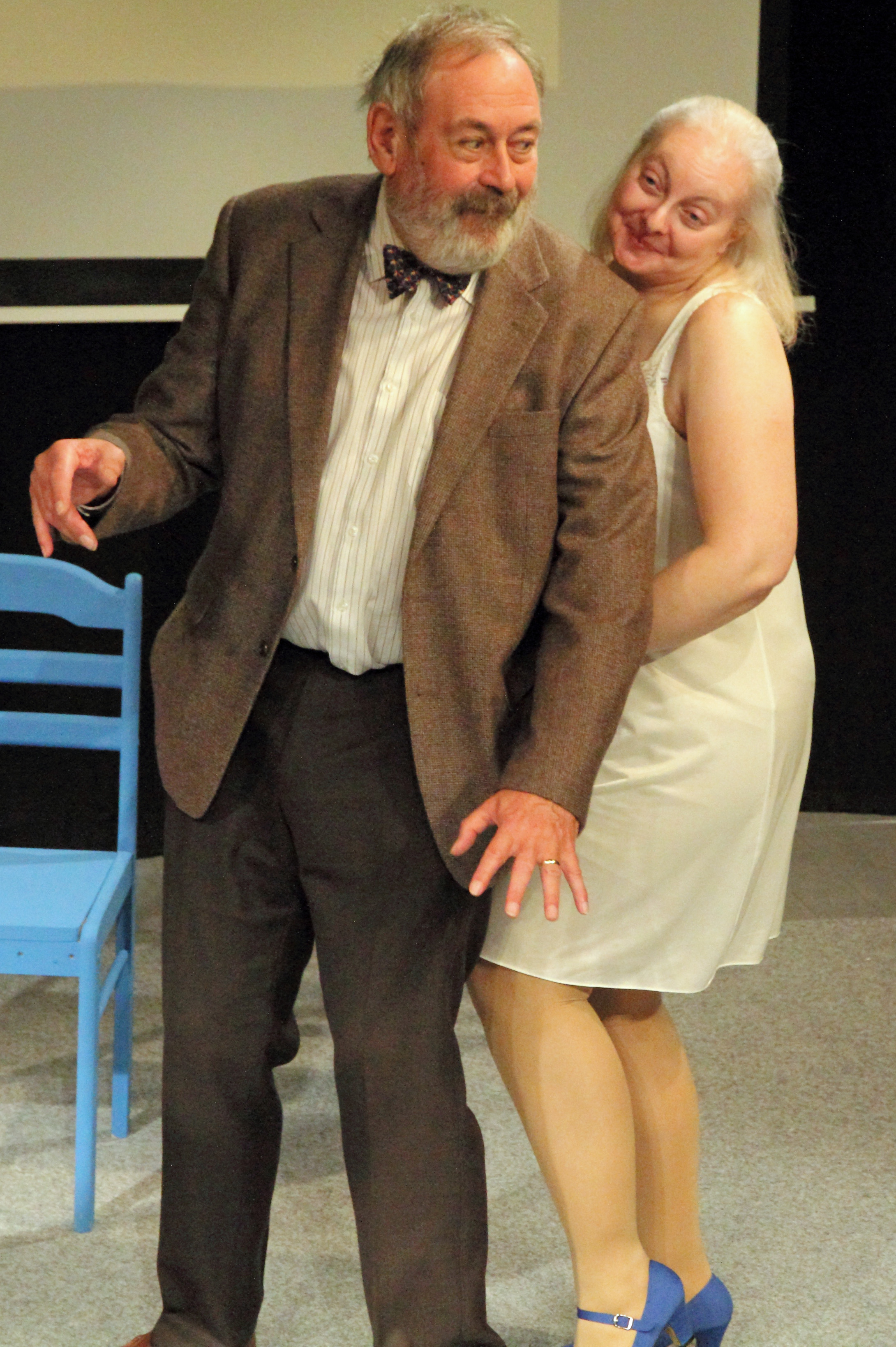 It would be tempting to stage the piece simply as a bedroom farce, but all credit to director Debbie Forsyth for exploring the more reflective subtleties of Bennett's script. The result is akin to a saucy seaside postcard penned by Joe Orton - uproarious but ultimately shadowed by melancholy.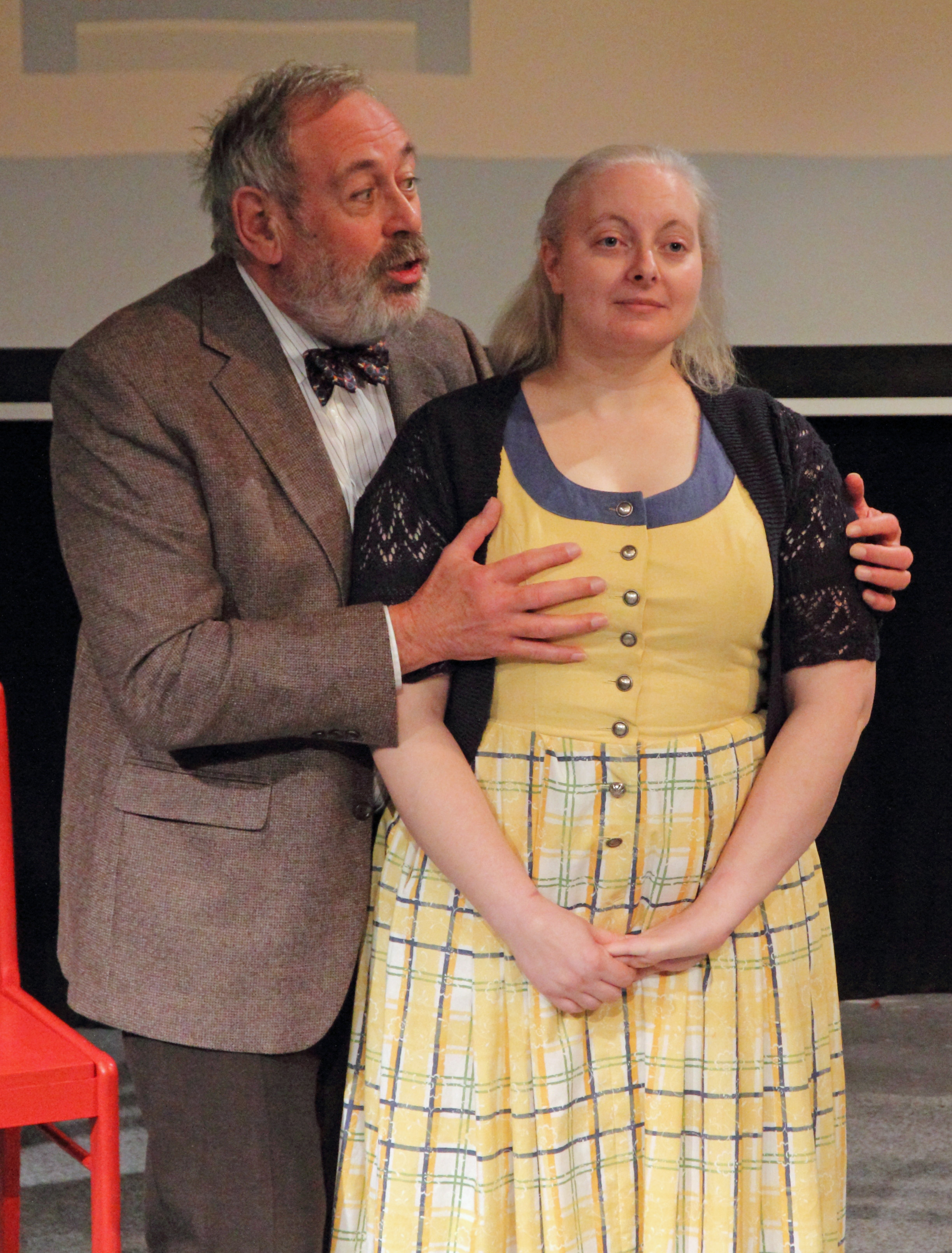 The cast members play this to perfection as they frolic through a frenzied plot of mistaken identities, double entendres and carnal encounters. Such chaos crucially requires impeccable timing from every character, so congratulations must go to all 11 players for a genuine and impressive team effort.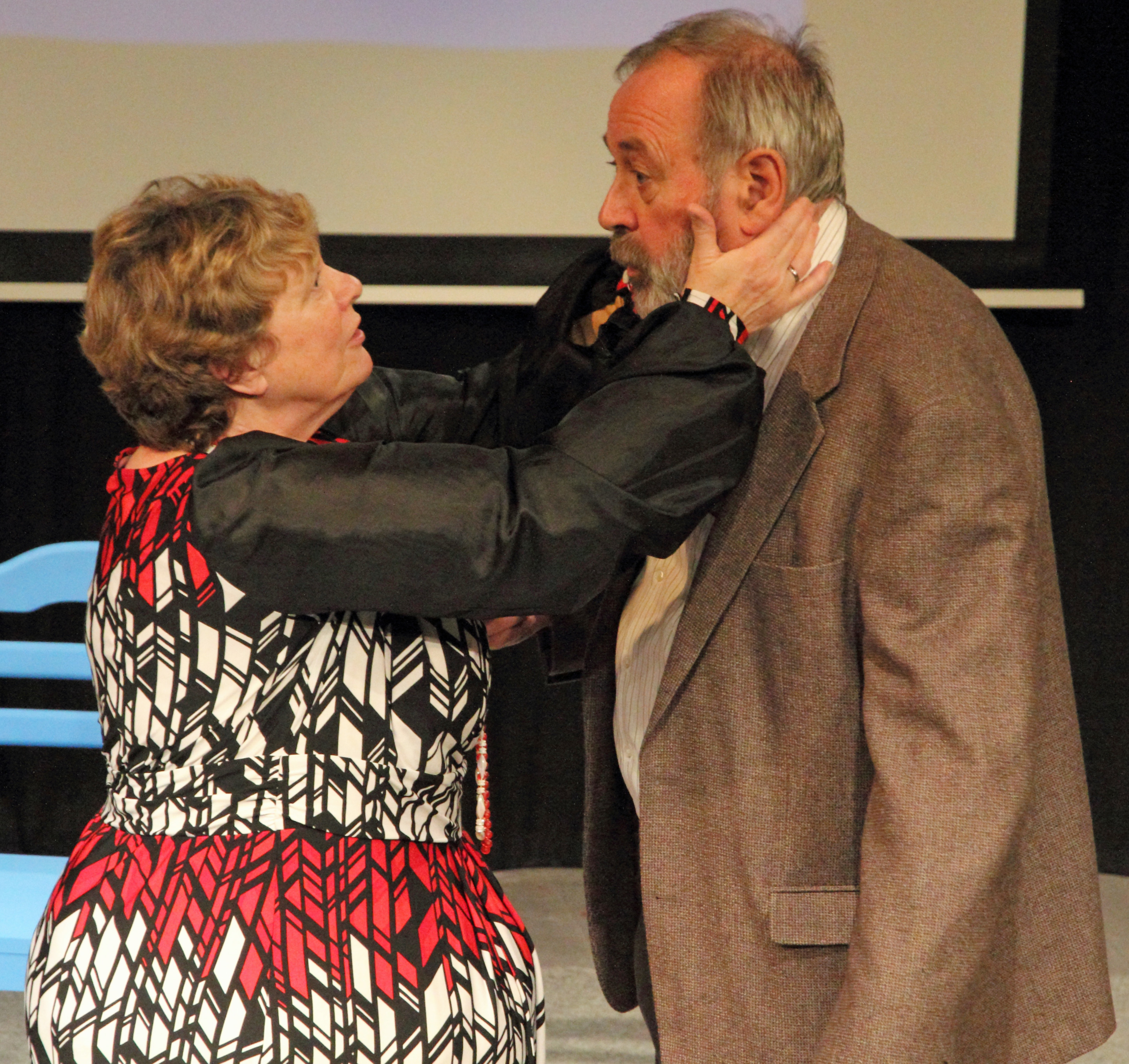 At the heart of the multi-layered action is the Wicksteed family headed up by seedy GP Dr Arthur Wicksteed and his neglected wife Muriel. Here the audience is treated to a double tour de force from Jerry and Linda Harvey who spark off each other brilliantly. Arthur is an ageing lothario who can't quite let go of his youth and Jerry nails this character in all its flawed glory - funny but wearily cynical.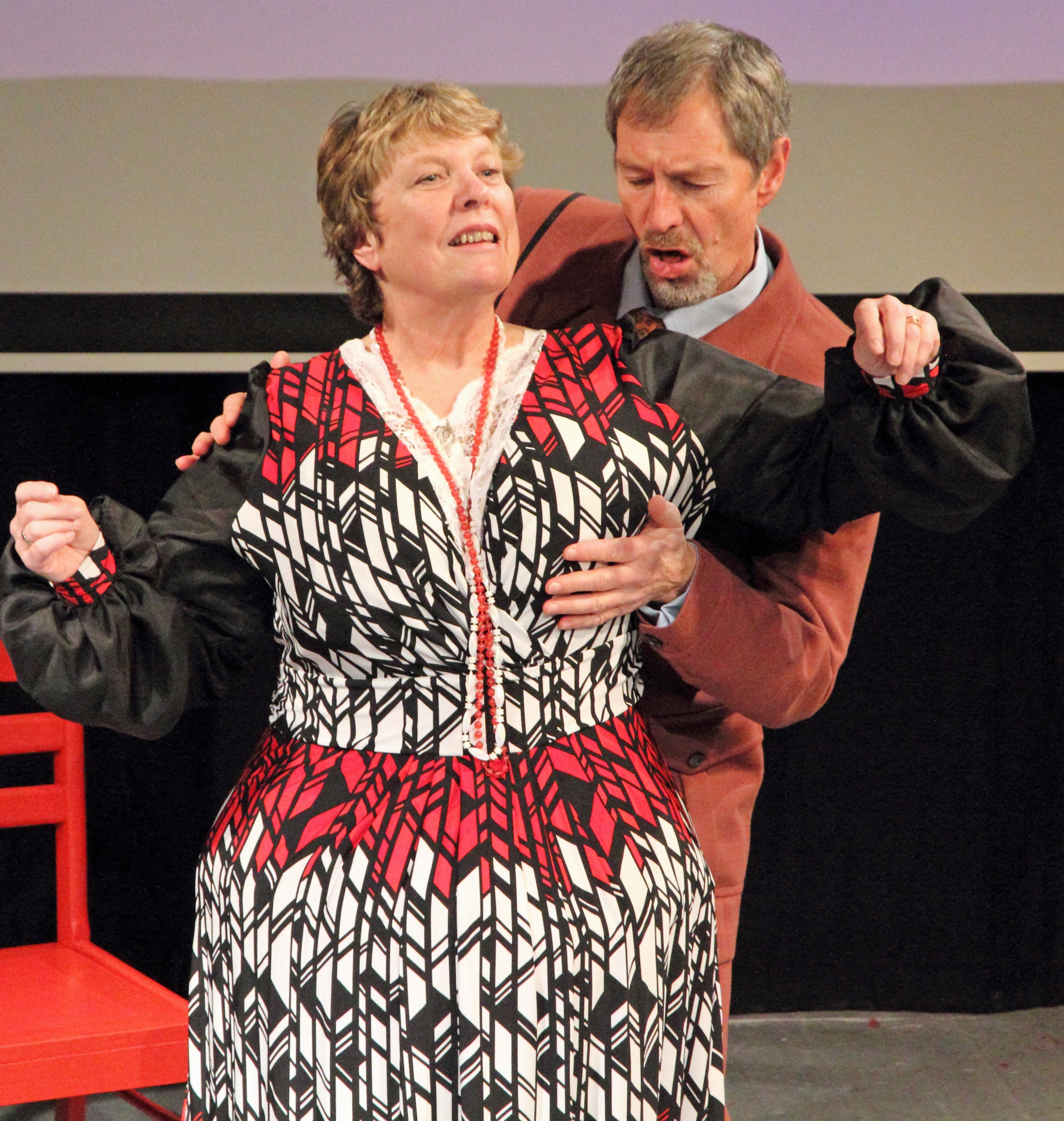 Linda Harvey is the perfect foil, deliciously evoking a preening matriarch who is ostensibly confident but riven by eternal disappointment. They both cleverly carry off a tricky balancing act between farce and fragility.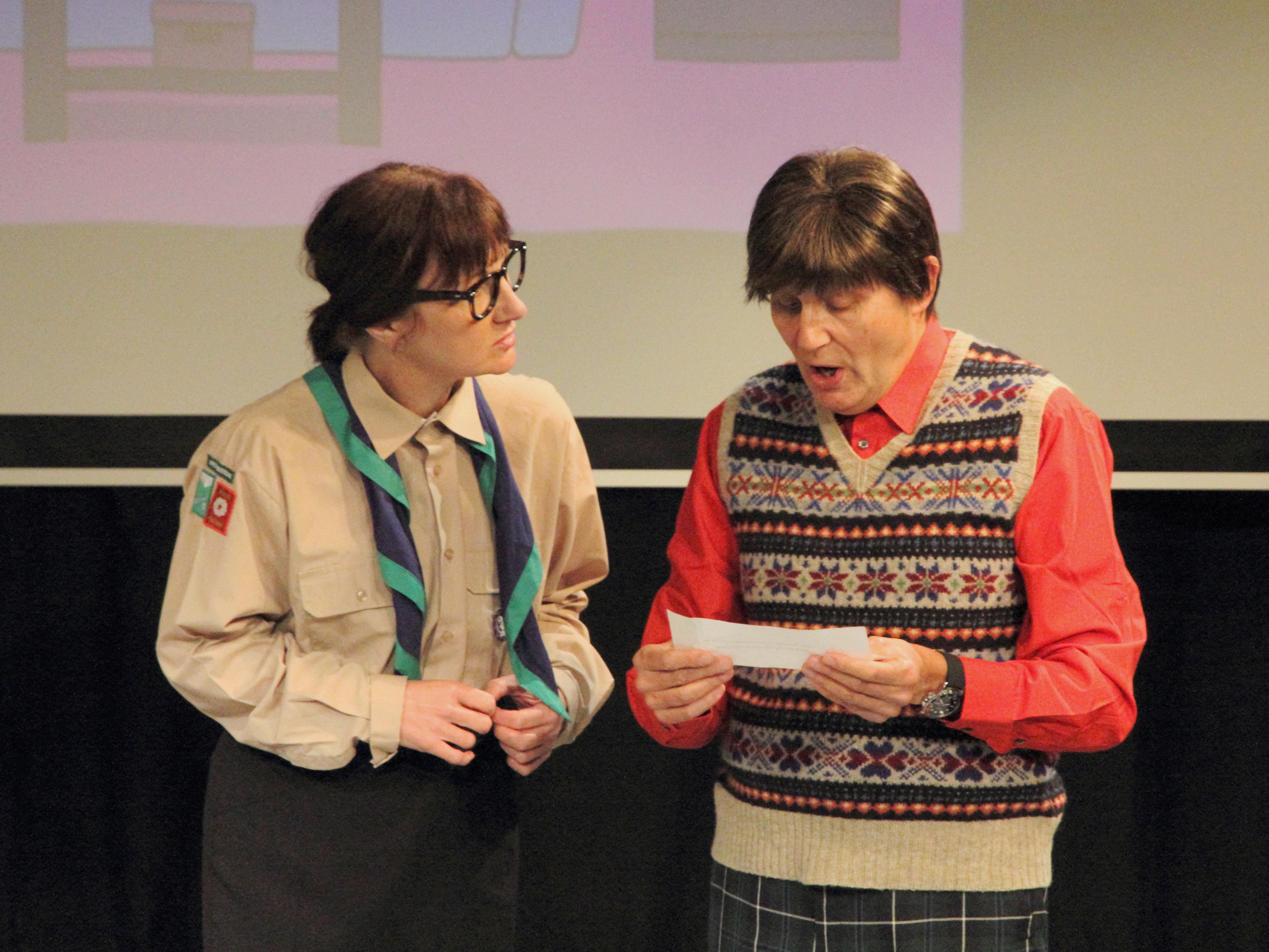 In fact the nuances of human frailty are skilfully portrayed in every comic character, notably Peter Buller as their hypochondriac son Dennis and Carol Bailey as the doctor's insecure, flat chested sister Constance.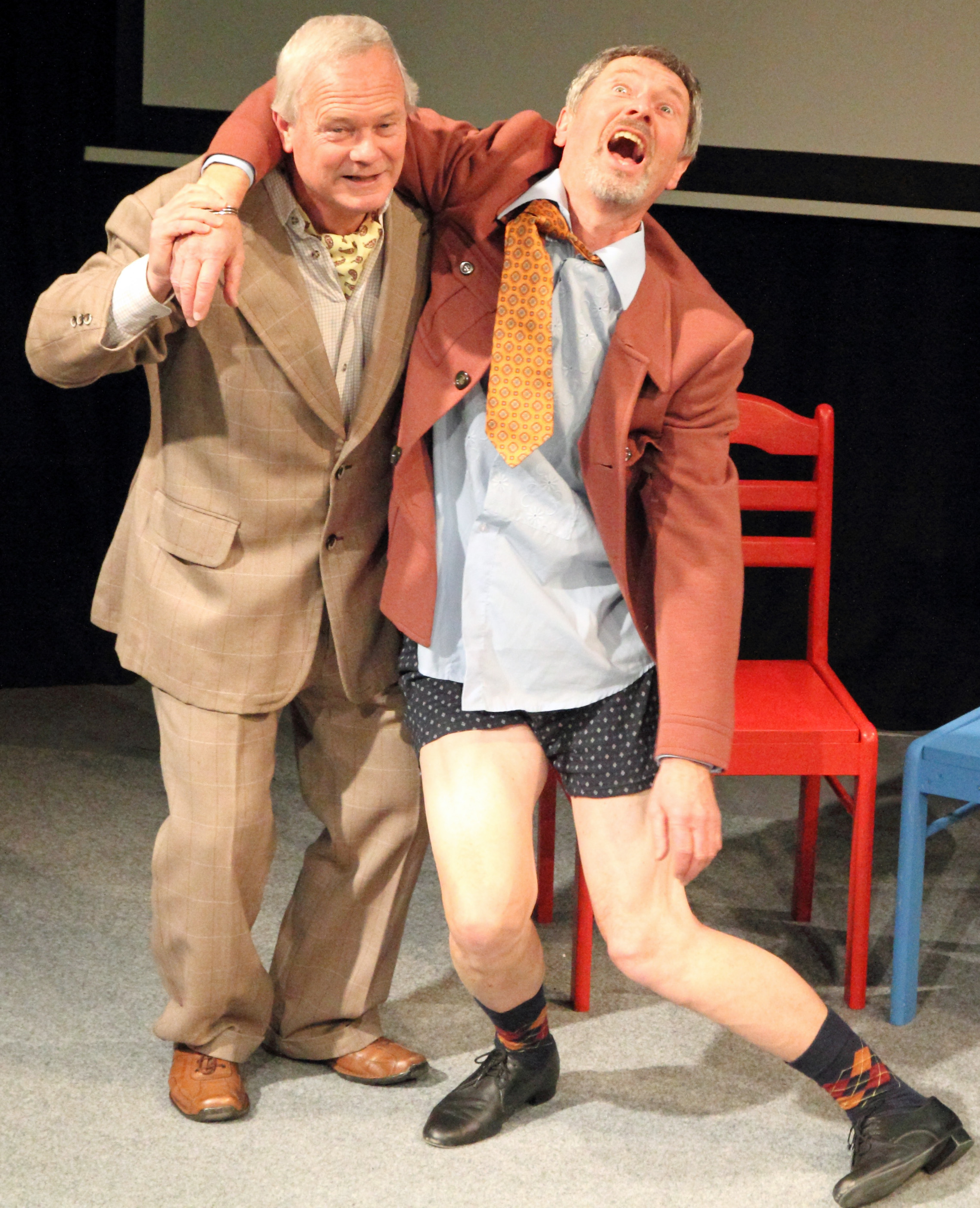 Both are such accomplished actors that they can be laugh- out-loud funny while breaking your heart. Peter is pitch perfect as the timid social misfit obsessed with his health while Carol's low self-esteem character dreams of a new life via a new frontage.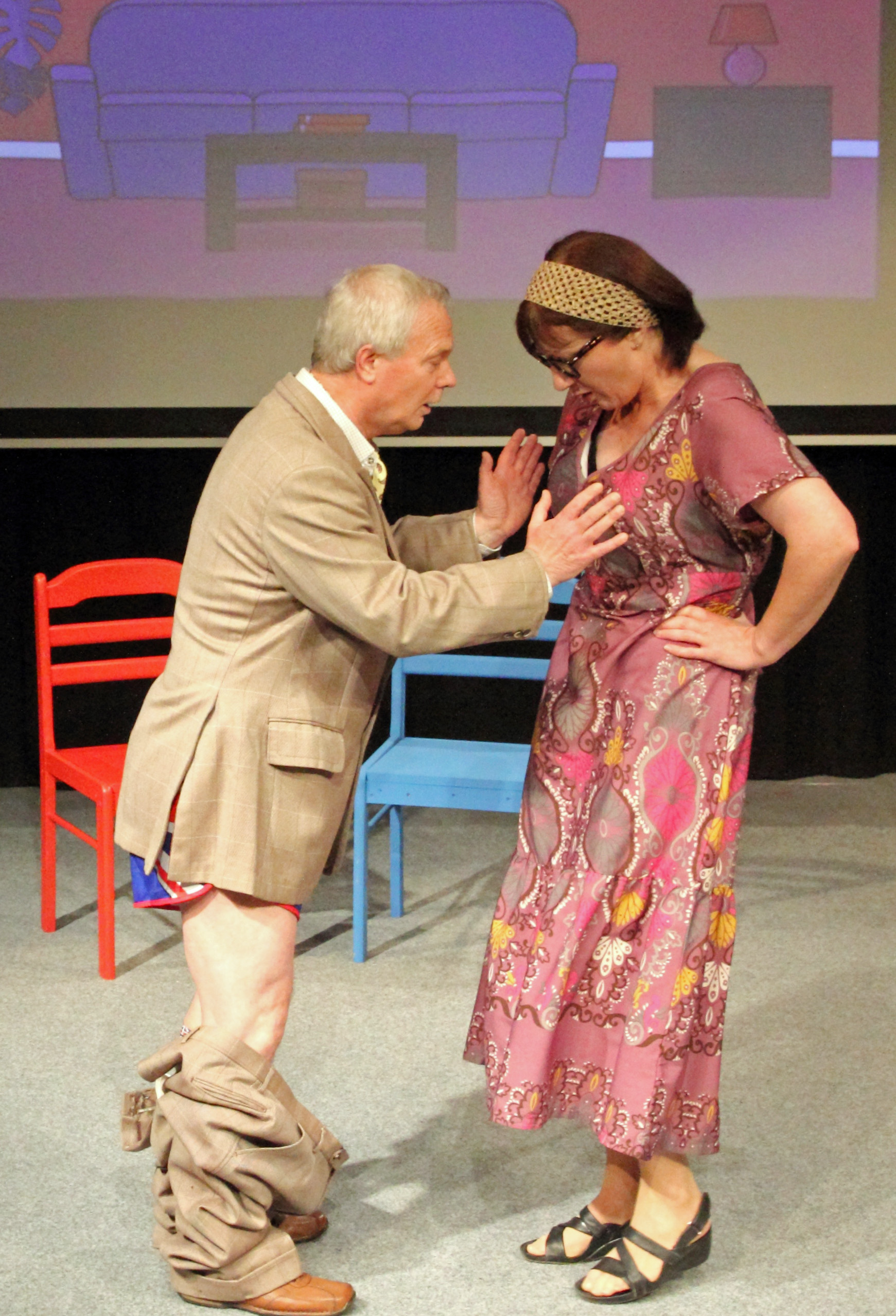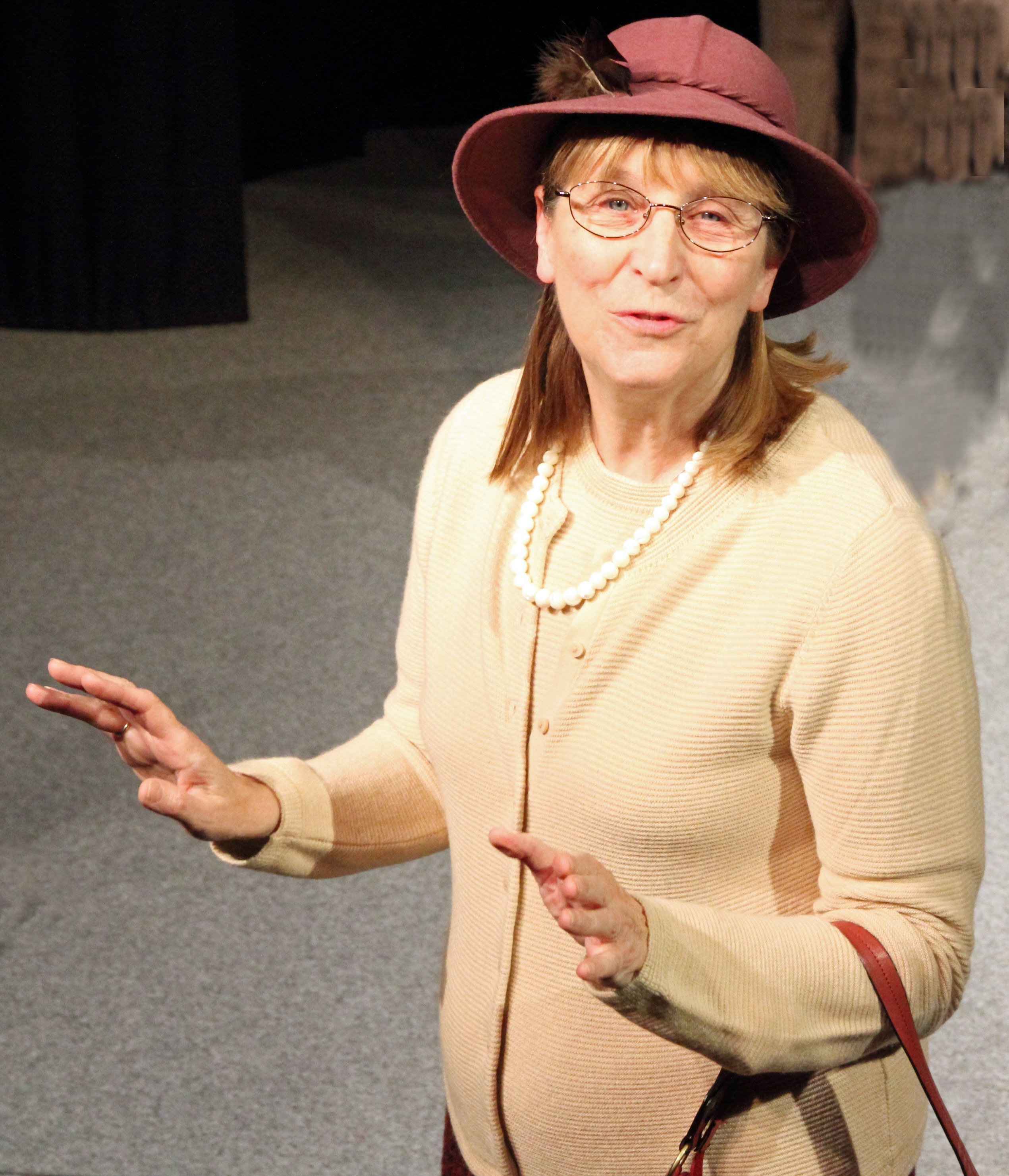 Cue a madcap turn by Michael Thorne as falsie fitter Mr Shanks, taking great pride in his job and dropping trousers with panto aplomb. Just when you thought things couldn't get crazier, the convoluted plot also features lascivious vicar Canon Throbbing, a splendid comic whirlwind performance by Tim Wilkinson; colonial aristocrat Lady Rumpers, played in imperious style by Joyce Liggins; and her daughter Felicity, a finely tuned portrayal by Heather Appleton who artfully displays a sheen of innocence over her predatory panic.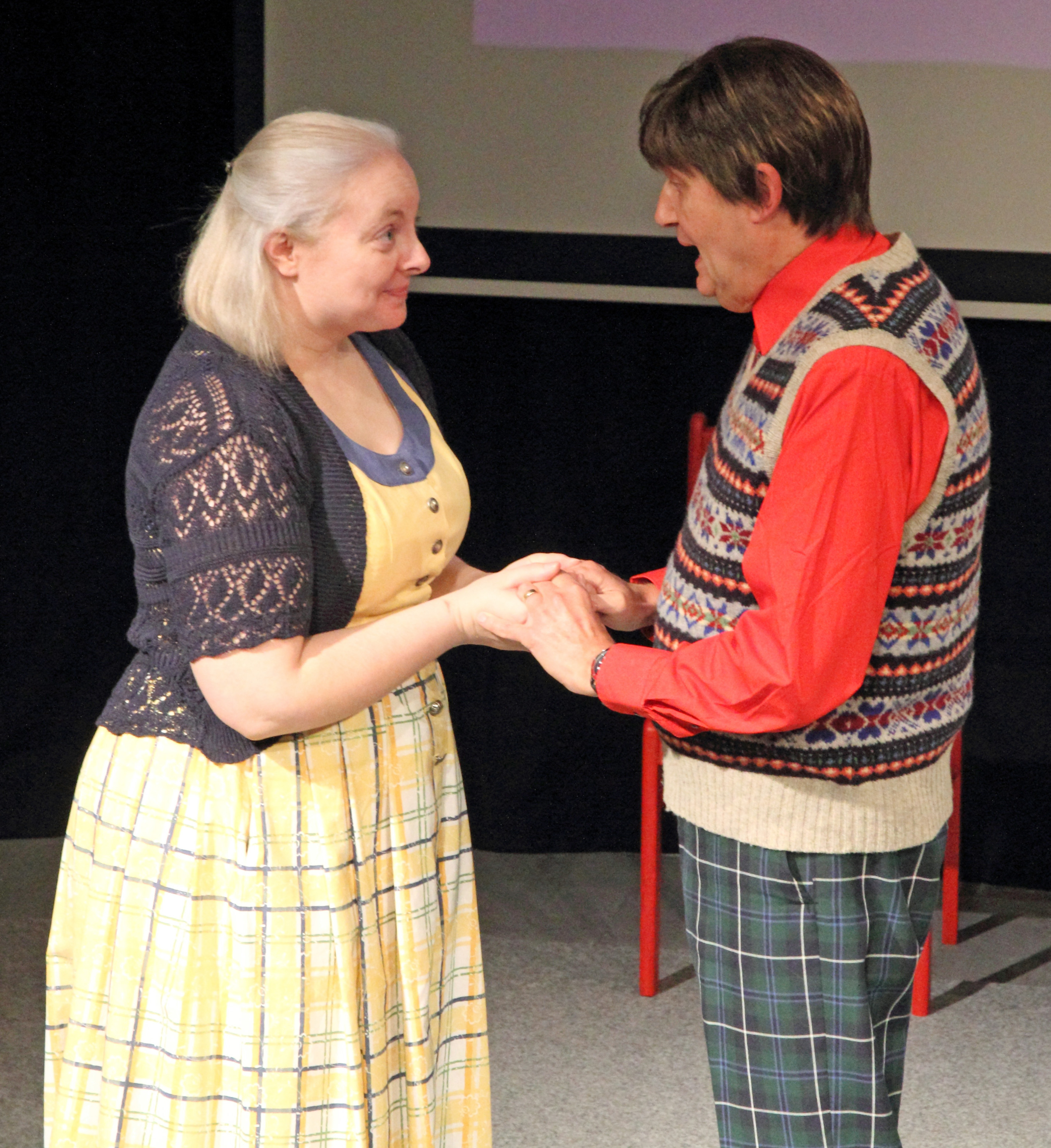 Keith Burton commands the stage as the pompous Sir Percy Shorter, smug and self-regarding as the president of the BMA but still prone to a trouser drop.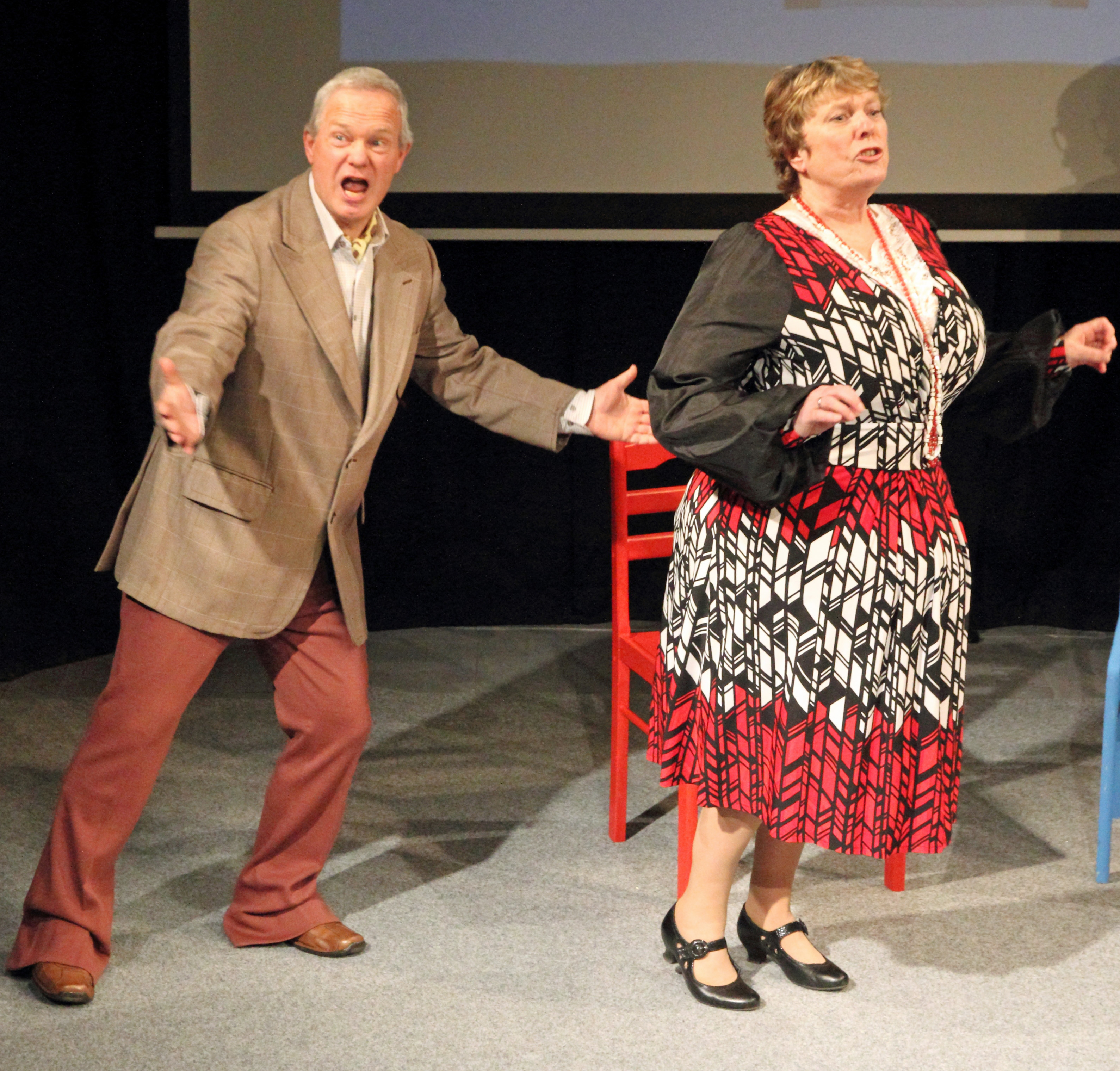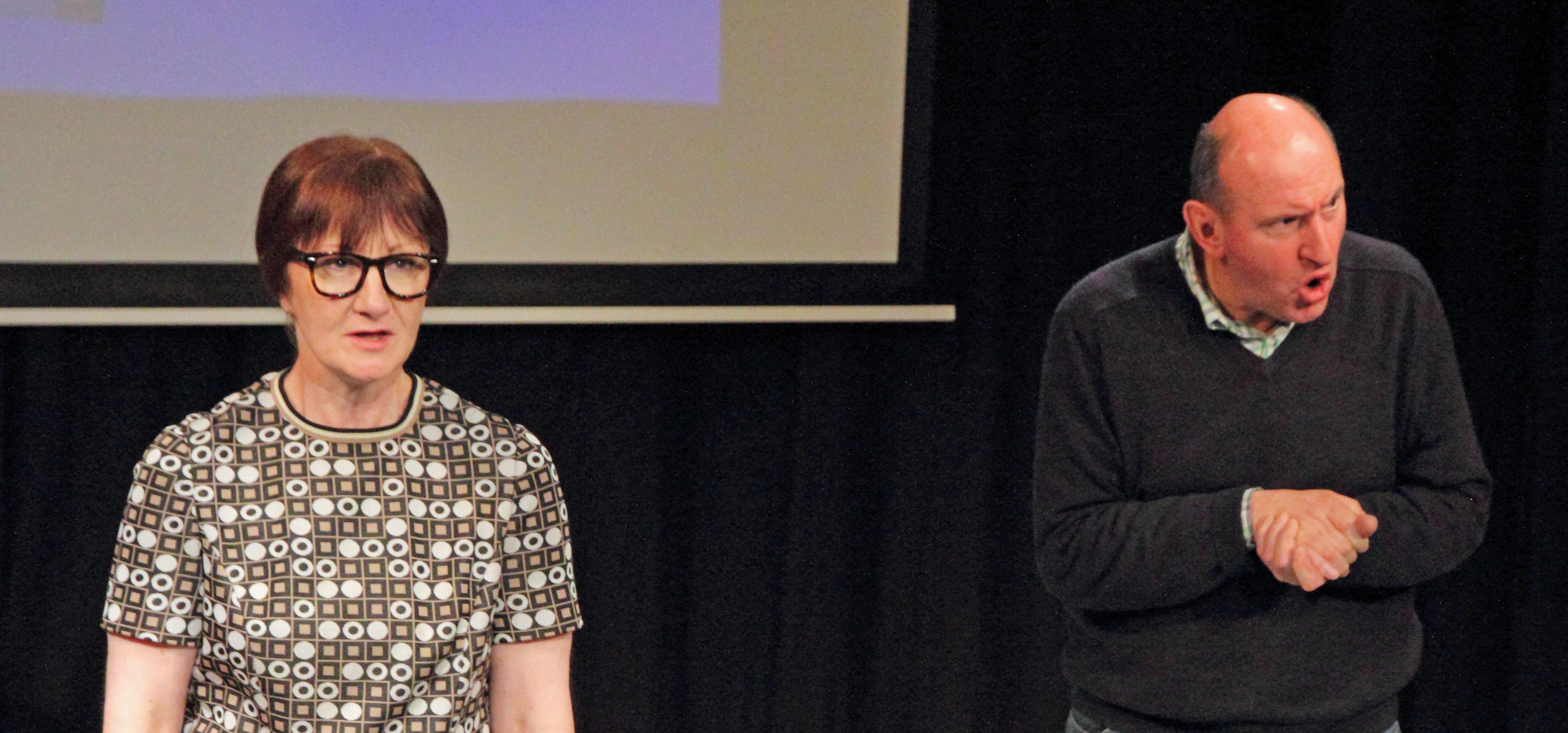 It may be a complex plot, but the audience has a saviour thanks to a caustic running commentary by the Wicksteed household cleaner Mrs Swabb, brilliantly played by Ruth Dodsworth. She deconstructs the chaos in a sublime mix of Greek Chorus and Hilda Ogden – a show stealer of a performance.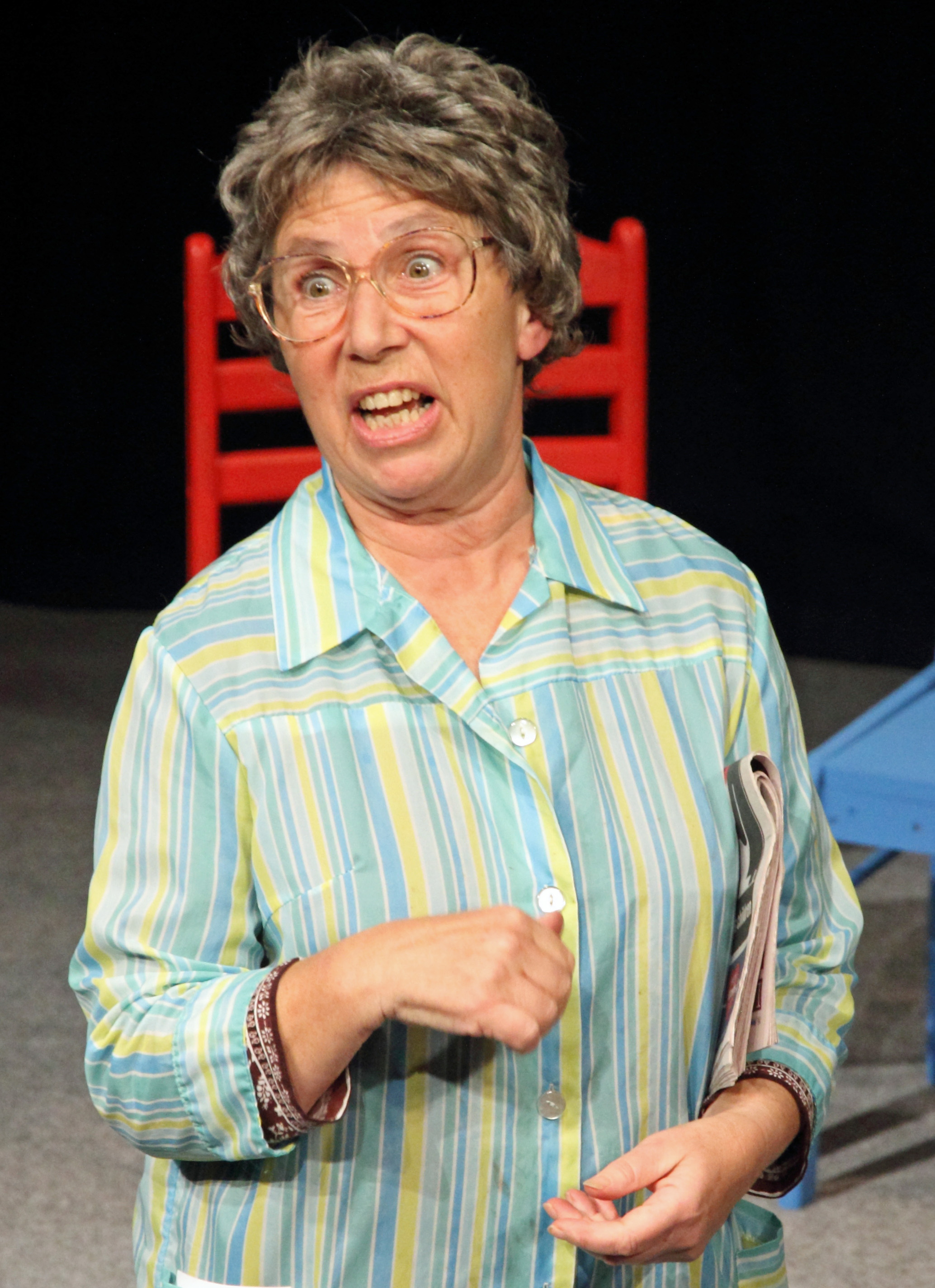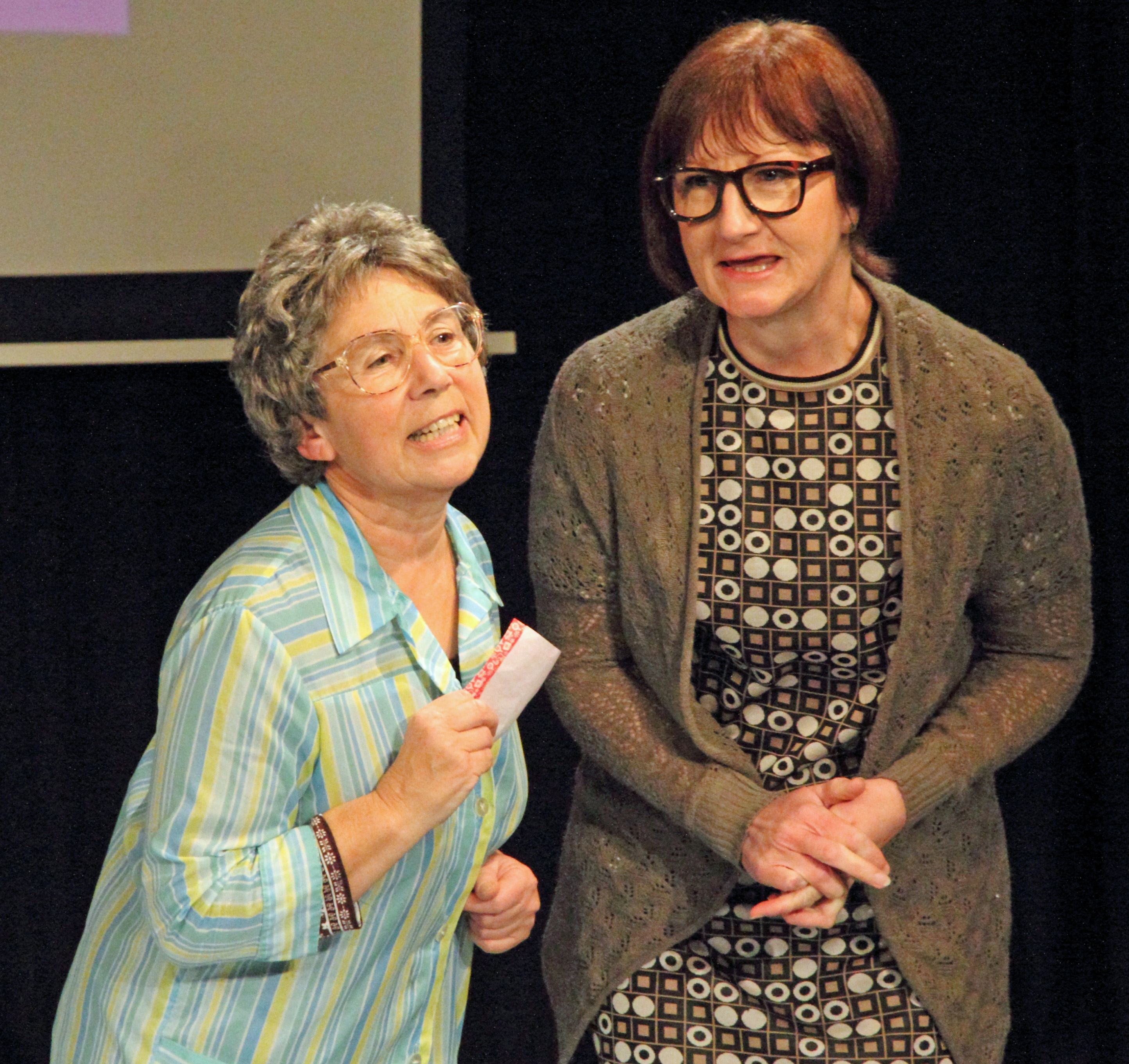 Habeas Corpus in effect demands a choreographer as well as a director and Debbie Forsyth rose admirably to the dual challenge – as well as ably stepping into the minor role of the tragi-comic Mr Purdue at the last minute. As always the unsung heroes of the backstage and technical teams, including prompt Sheila Smith, were quietly and efficiently on the ball.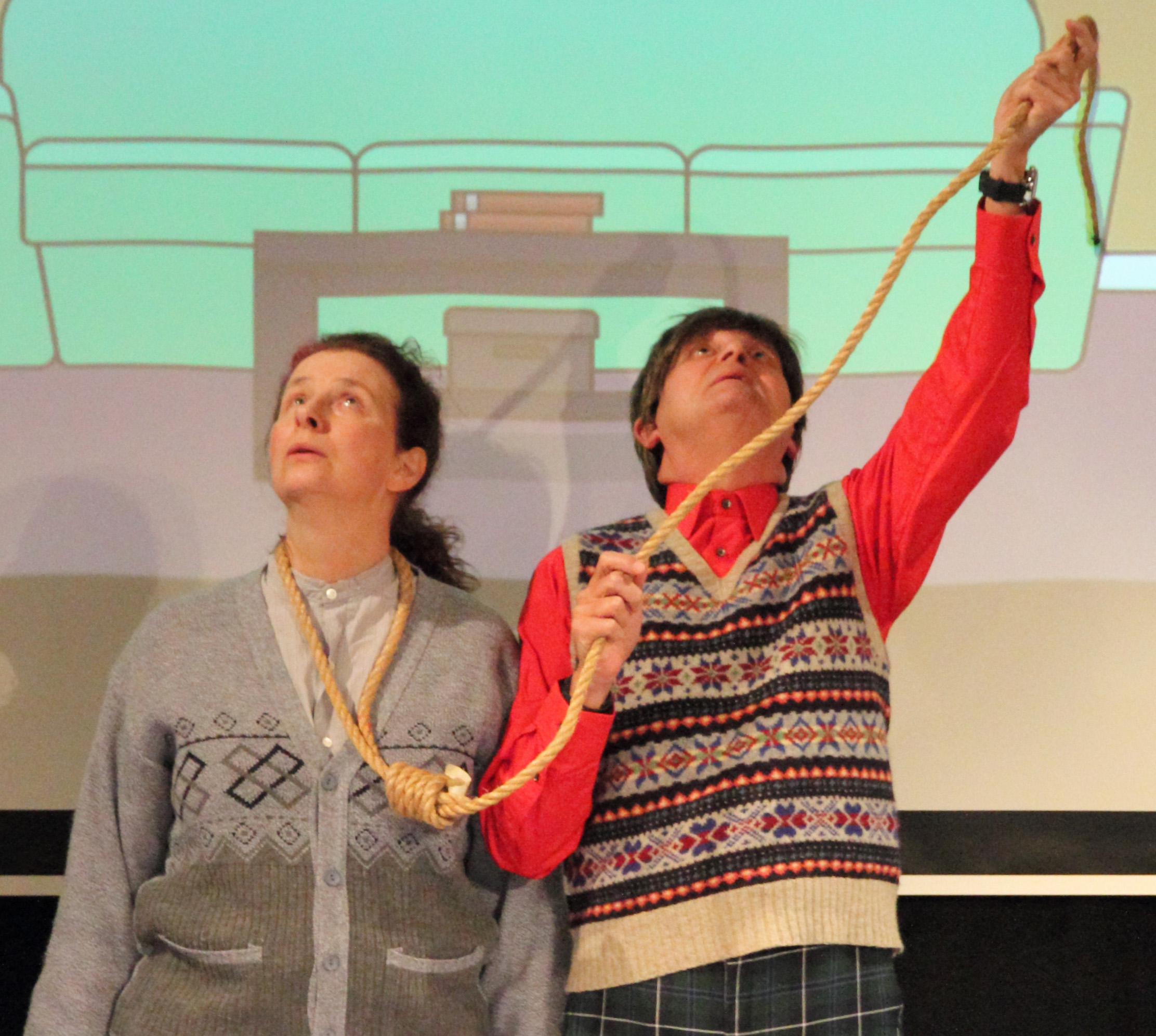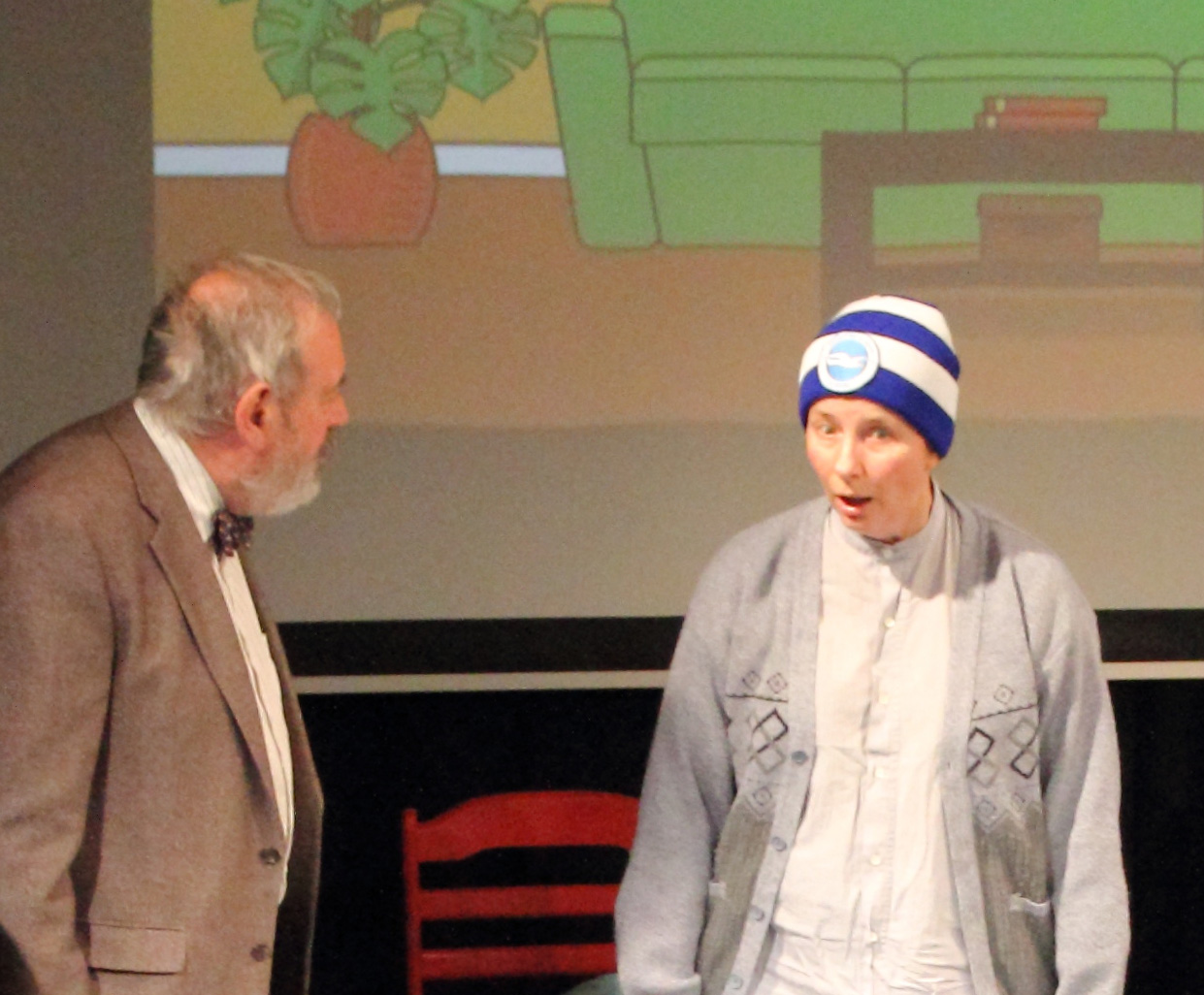 Perhaps the biggest compliment of the night is that the players get the audience on their side no matter how outrageous the antics. This warm ensemble piece fizzes along beautifully, the silliness punctuated by the sadder realities of life in a production which deftly manages some starkly poetic tonal shifts. A cracking performance all round – and not a snowflake in sight.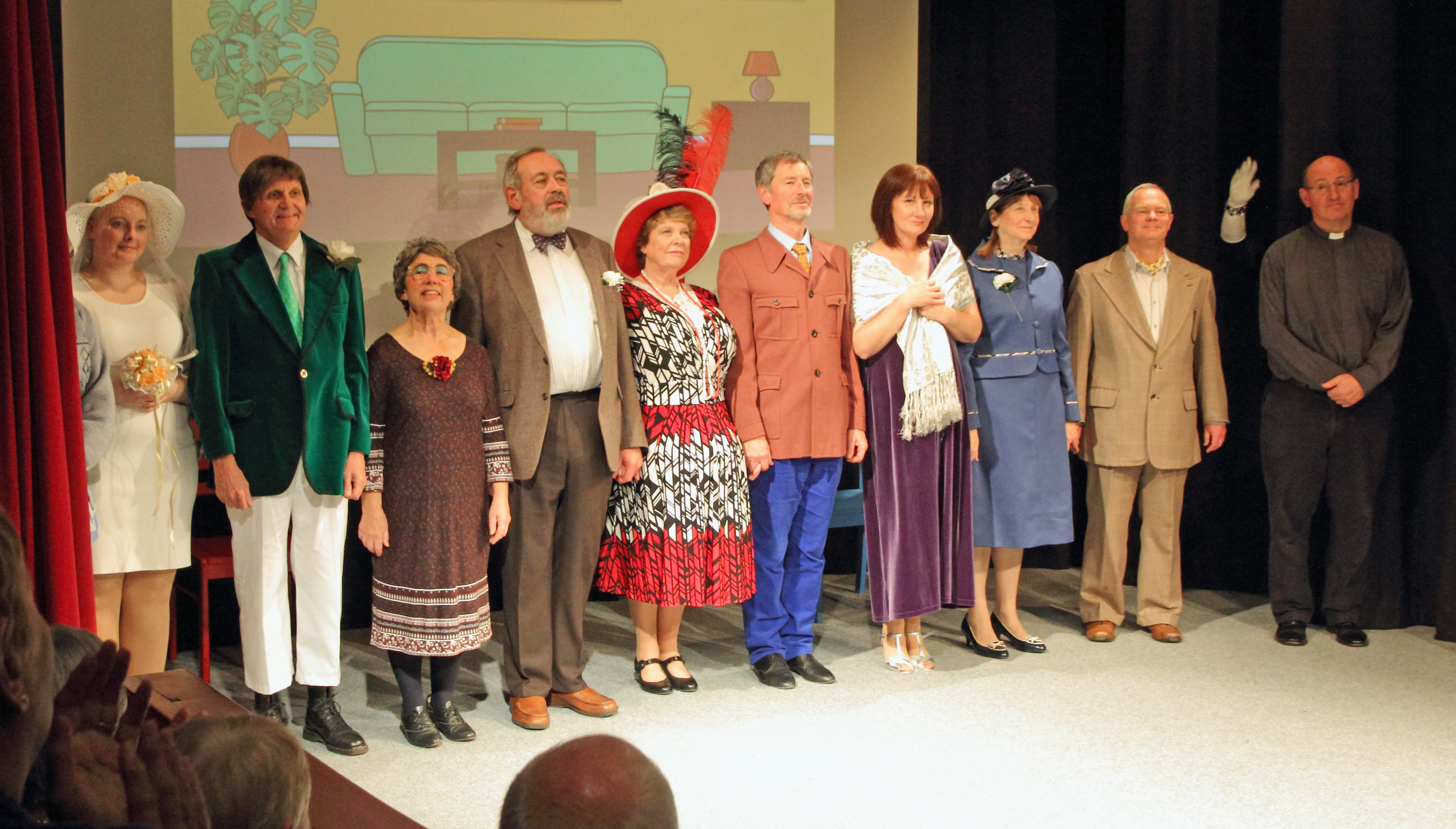 Review by Cheryl Barber
Photographs by Chris Iredale