GROUNDS FOR DIVORCE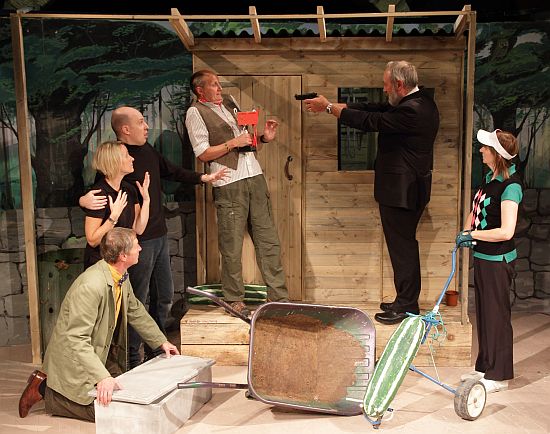 Anyone who's ever dipped a toe into the waters of local produce shows will have experienced the fiendishly competitive world simmering beneath the surface. Competition gardening can certainly bring out a different side in people: there's nothing like a scuffle over who grows the mightiest sunflowers to turn placid people into homicidal horticulturists.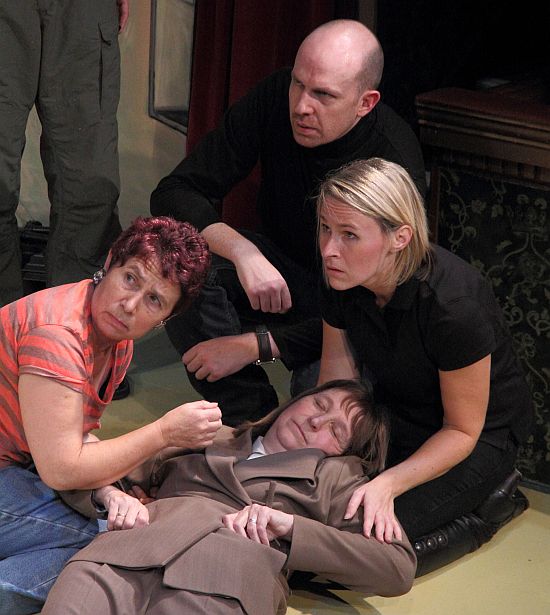 Pateley Bridge Dramatic Society know this only too well and use it to good effect in their excellent new production, 'Grounds for Divorce', penned and directed by award-winning PBDS member Keith Burton. Everything begins with a tiff over who has – or hasn't – grown the most marvelous marrow, but things quickly escalate from there. By the time proceedings draw to a breathless close two acts later we've uncovered grand scale corporate fraud, illegitimate offspring, mistaken identities and obscene rockery building (now there's a phrase you don't get to use very often), not to mention those sunflowers and some eye-watering homebrew.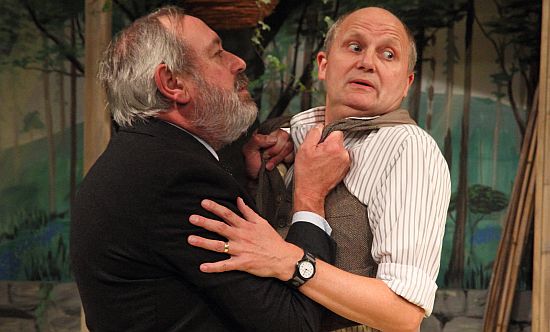 It's all classic English farce material played out, appropriately, in an English country garden (well, allotment) by a well-drilled cast who have a ball with Burton's cleverly-constructed script. Joyce Liggins and Jerry Harvey play the straight-laced Guardianistas lording it over the Parish Council while merrily sniping at one another (and anyone else in sight); against them, Peter Buller and Ruth Dodsworth are their gardeners, bemused by their employers' devotion to lawns and orangeries and fretting at their underhand dealings in the produce show.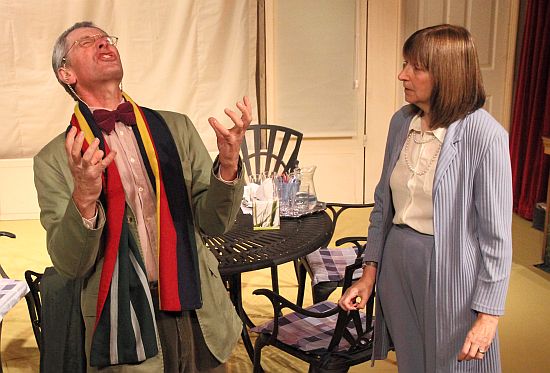 Things are complicated by the arrival of Tom Barber's Doland and Jenny Macnair's Ellie Ann Firth, neither of whom are who they claim to be, and with the addition of Prof Horatio Poke (Michael Thorne), an irrepressibly horny old academic, the seeds of chaos are duly sown.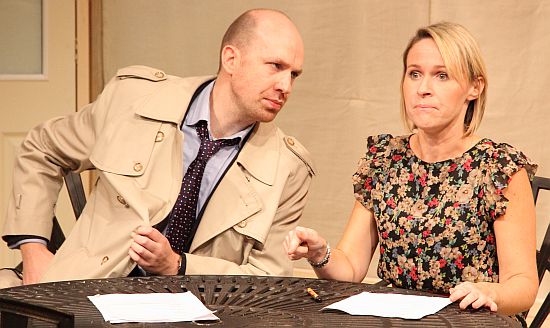 Cue misunderstandings galore, ribald slapstick and merry couple of hours spent hooting with laughter. Liggins does a fine line in arch disdain, set against Harvey's blustering and increasing rage; Buller and Dodsworth meanwhile are the perfect foils, displaying wonderful exasperation and growing ever-more baffled as the plot twists and turns. Barber and MacNair bring nicely judged cynicism and naivety to their respective roles and have a memorable moonlit marrow scene (yes, really); and Thorne's breathless clowning as the foppish Poke injects tremendous energy to proceedings, plus the occasional wince as he collides with the scenery.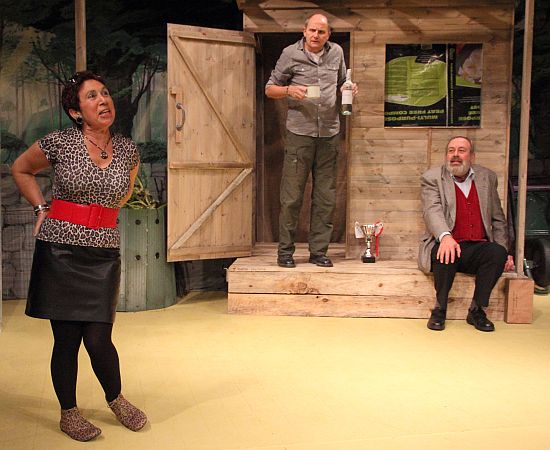 Speaking of which, PBDS excels itself again with the production values of the show – the ever resourceful 'Ground Farce' crew (they have the t-shirts to match) turn allotments into country houses and back again with practised ease, making full use of the great Playhouse space and giving their actors plenty to work with. [see photo below - Ed]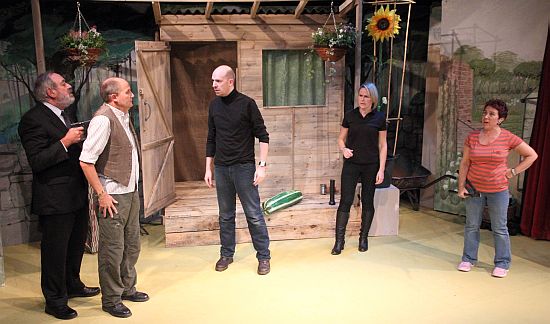 Combined with some suitably tongue in cheek music, tight direction from Burton but above all great energy and comedic commitment from the entire cast, 'Grounds for Divorce' blooms into a tremendously entertaining evening. Just stay away from the sunflowers.

Review by Russ Thorne
Photos by Chris Iredale
This review appeared in the Nidderdale Herald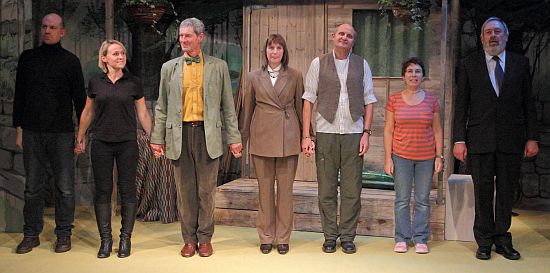 And finally, here's our wonderful backstage team in action, showing how to convert an allotment and shed into a country house interior in a matter of minutes....