Pateley Players' Pantomime Takes Gold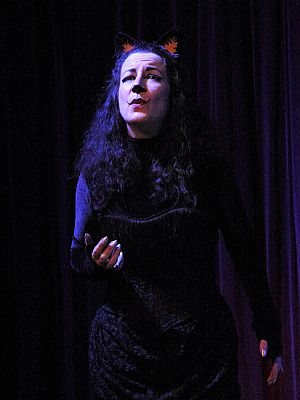 Pateley Players' pantomime this year is Dick Whittington, but if you thought you knew the plot then you were wrong - this is Dick Whittington with knobs on! Our Cat not only talked but danced and sang too – a beautiful rendering of 'Memory' by Rachel Smith was unexpectedly touching in the middle of plots thickening and fast-paced jokes.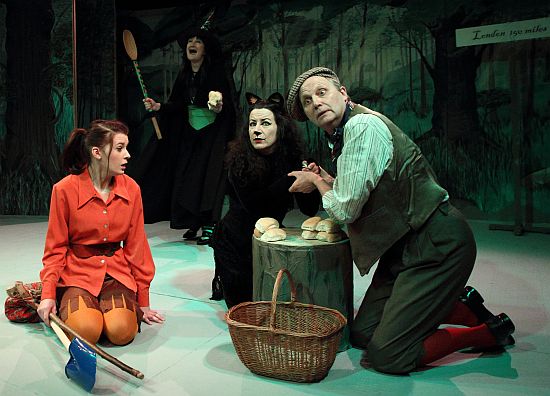 Scenes switched from a Frost Fair on the River Thames, to a Fairyland Joke Contest, to a Desert Island with 'Elvis', to Cannibals in the Jungle. Backstage had a mammoth job to do and they did it very well. Costumes were outstanding.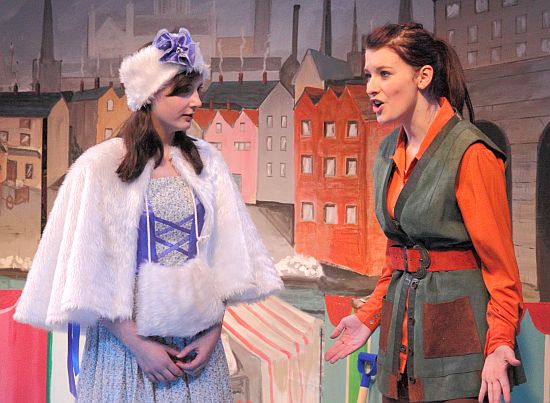 Dick Whittington was played by Vicki Gaunt. She looked brilliant as Principal
Boy, held the stage well and sang sweetly. Vicky Burton as Alice Fitzwarren played her part with simple sincerity and her singing was lovely too. A number of youngsters took singing and dancing parts and did so with energy and enthusiasm. Mia Hirst and Brenna Smith stood out as Mitzi and Fritzy, Alderman Fitzwarren's cheeky daughters.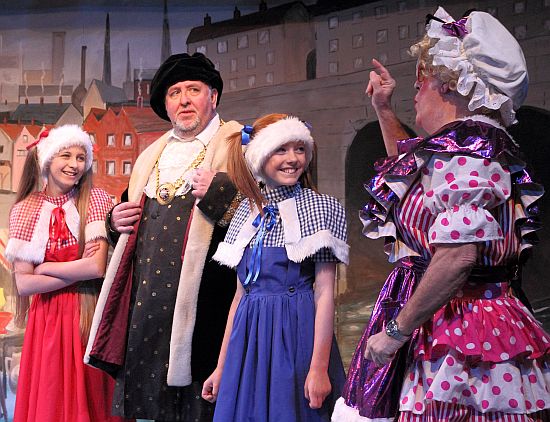 Iain Johnson played the Alderman with suitable gravitas, and Peter Buller kept popping up in unexpected places pursued by sounds from the Hovis ad. We also had Tom Barber in great form as a Quiz Show Host for the Fairlyland Joke Contest. Wicked Witch Medalless was superbly played by Carol Bailey and our very own Jo Jefferson waved her wand splendidly as Good Fairy Britannia Gold.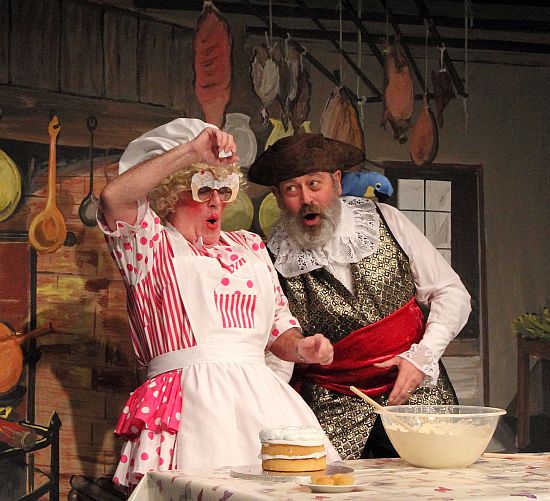 This is Olympic Year, I do hope you're keeping up!

The part of Cupcake Cook gave Nevin Ward the chance to wear an excess of pink as the Dame - the lipstick was particularly fetching. Steve Hunt as Jeers, the Butler, was the embodiment of gloom, a great comic turn. Jerry Harvey as Captain Upspoke used his beard to great effect but was upstaged by his Stuffed Parrot: that's pantomime for you!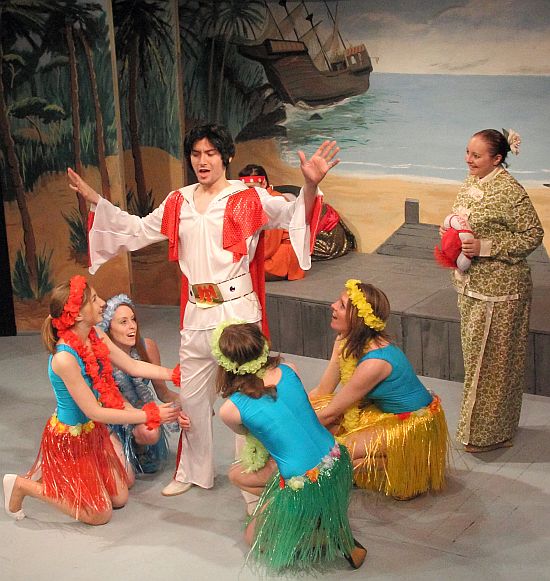 Ben Derrick as Sultan Lotion played as Elvis, with his harem led by a suitably swooning Heather Appleton and a chorus of screaming young dancers was a delight.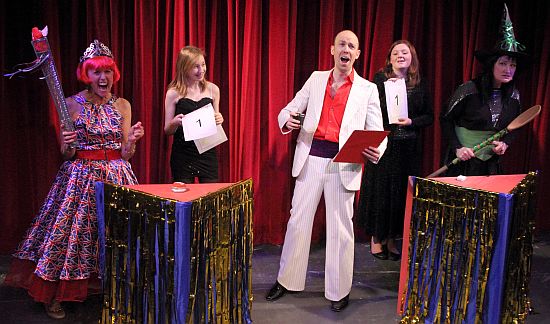 It was also a joy to see so many youngsters speaking, singing and dancing with confidence and enjoyment. Jean Appleton ably masterminded the live music.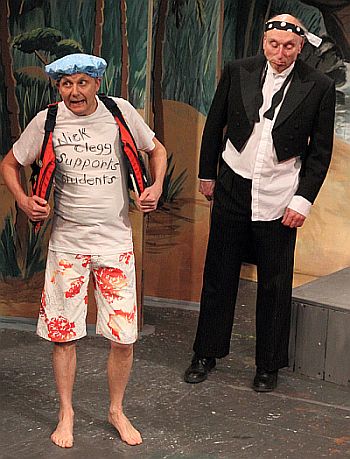 Clever dialogue was supplied by writer/director Keith Burton who needed all his expertise to command such a large cast. A demanding pantomime up front and behind scenes and in the special effects.

Well done to all and to the audience for taking part too.

Ros Wade
[This review appeared in the Pateley Bridge & Nidderdale Herald 10.2.2012]
Photographs by Chris Iredale