THE JOURNEY TO NEW YORK!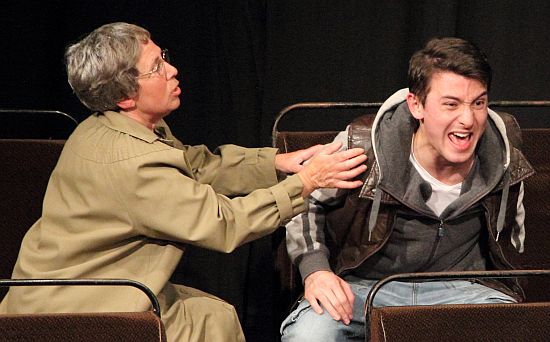 We're delighted to announce that PBDS have been invited to stage 'The Journey' at an Off-Broadway theatre in New York as part of the prestigious annual 'Samuel French Off Off Broadway Short Play Festival'.
'The Journey' was written for The Playhouse by local award winning writer Keith Burton, and was our 2013 entry into the Nidderdale Festival, where it won several awards - further details here!
It was chosen from nearly 1500 plays submitted from six countries to receive a full production in one of New York City's leading Off Broadway theatres; it is the only play from the UK to have been selected for this honour! It is a huge compliment to Keith's writing, and to the endeavour and ambition of our small 'Theatre in the Dales'.
The play will be performed at the Classic Stage Company theatre, Off Broadway, on the evening of Friday 12 August 2016.
We are thrilled to be supporting Writer/Director Keith, Sound Technician Sue Hickson, and actors Ruth Dodsworth and Ben Derrick in this exciting adventure, and we are now embarking on fund-raising efforts to help support the costs of taking the play to New York.
We're staging three special performances of The Journey prior to the crew heading off for New York: these evenings (Friday 5th, Saturday 6th and Sunday 7th August) will also include a presentation from writer/director Keith Burton about the New York adventure, and there'll be a drinks and nibbles reception beforehand.