NEW PICTURE FRAMES

Next time you're in the Playhouse, take time to check out the new picture frames in the bar.

On the right of the bar (as you enter) we have six frames showing scenes from performances staged over the last six years (2012-2017).
These will be refreshed annually.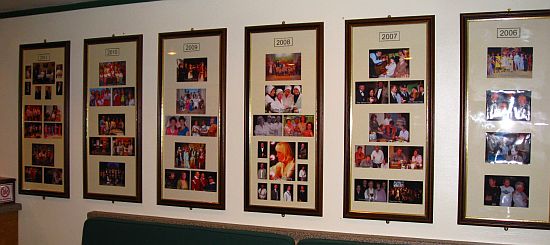 On the left of the bar (as you enter) we have seven frames with scenes from some of our major productions of recent years: The Norman Conquests, A Midsummer Night's Dream, The Nidderdale Mystery Plays, A Chorus of Disapproval, The Dam Play, Brassed Off, and a collage of Pantomime photographs.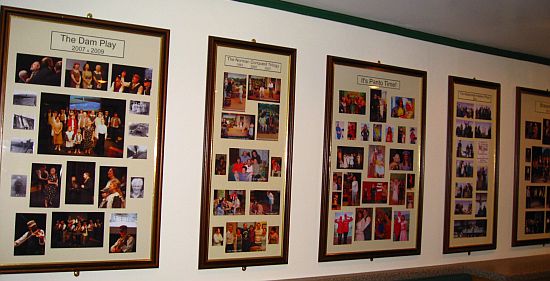 We've also added three new frames to the foyer.

Above the 'raffle' stand, we have two large frames which show the development of the Playhouse, and some archive photos from early days of the Society.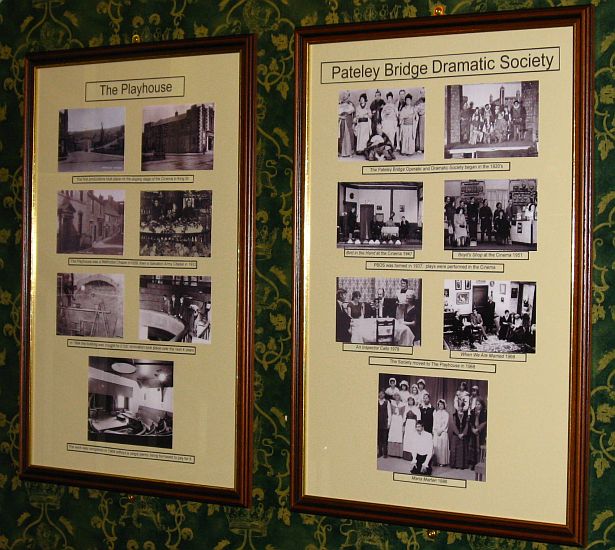 And finally, to the left of the double doors into the bar, we have some photos showing some of our behind-the-scenes crew.