JUNIORS SUCCESS AT THE NIDDERDALE DRAMA FESTIVAL!
Our Juniors performed brilliantly at the recent Nidderdale Drama Festival held in the Fraser Theatre, Knaresborough on 16th & 17th March, when they presented The Pied Piper by Joan Garner, directed by Joyce Liggins and Ruth Dodsworth.
The adjudicator was impressed with everything about the presentation, saying:
"This was a well-presented production that suited the script, the stage and the needs of a festival entry. One of the successes of this production was the clearly evident team work and the obvious fact that every individual was working towards the same end. Everyone, however small his/her contribution fitted into the overall effect and supported one another. There was terrific enthusiasm from all and this coupled with the liveliness of proceedings helped the audience to have a good time."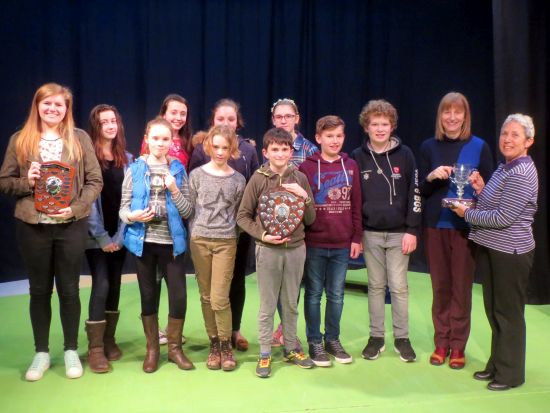 The full cast with producers Joyce Liggins and Ruth Dodsworth: the play won best Junior Play and Best Junior Play Producer.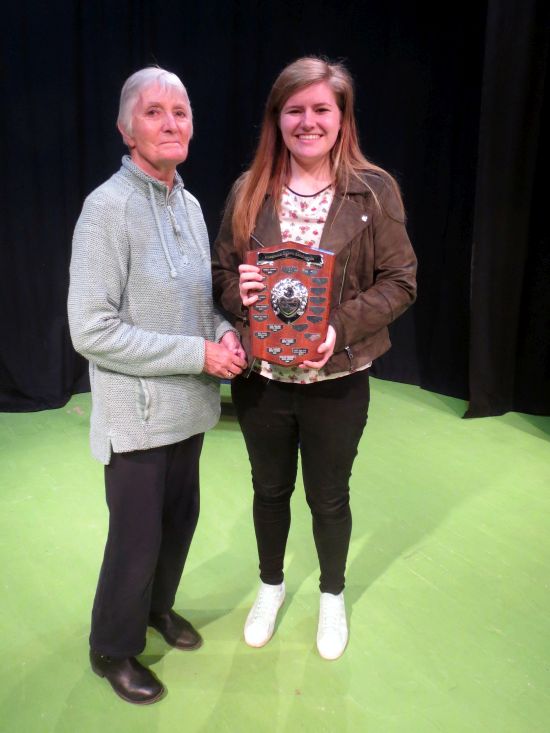 Connie Richards (who played the Narrator) won the Jack Sanderson Shield, the Adjudicator's Youth Acting Award.
"Connie related well to the audience. She had a pleasant smile and she told the story with great clarity. Connie started and finished the show with the right amount of impact and definition"
Daisy Reinsch (who played The Pied Piper) won the Ripon Rowel Players Award for Best Female Junior
"This was a confident portrayal which held the stage and she gave off the necessary charisma. Daisy was street-wise in her humour and dealing with people. Overall an assured central performance"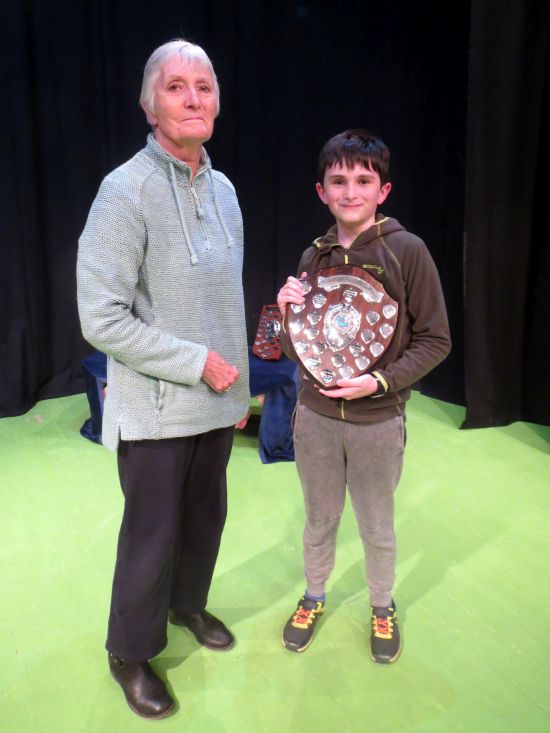 Jonathan Levy (who played Hansel) won the Elsie Charlton Memorial Trophy for Best Male Junior
"Really conveyed the character of sickly sweetness which was cute, funny and ghastly at the same time. Delivered his lines well"
CONGRATULATIONS TO ALL THE CAST AND CREW!