Joyce Swires.
It is with great regret that we announce the death of Joyce Swires, one of the founding members of the Pateley Bridge Dramatic Society, at the age of 95.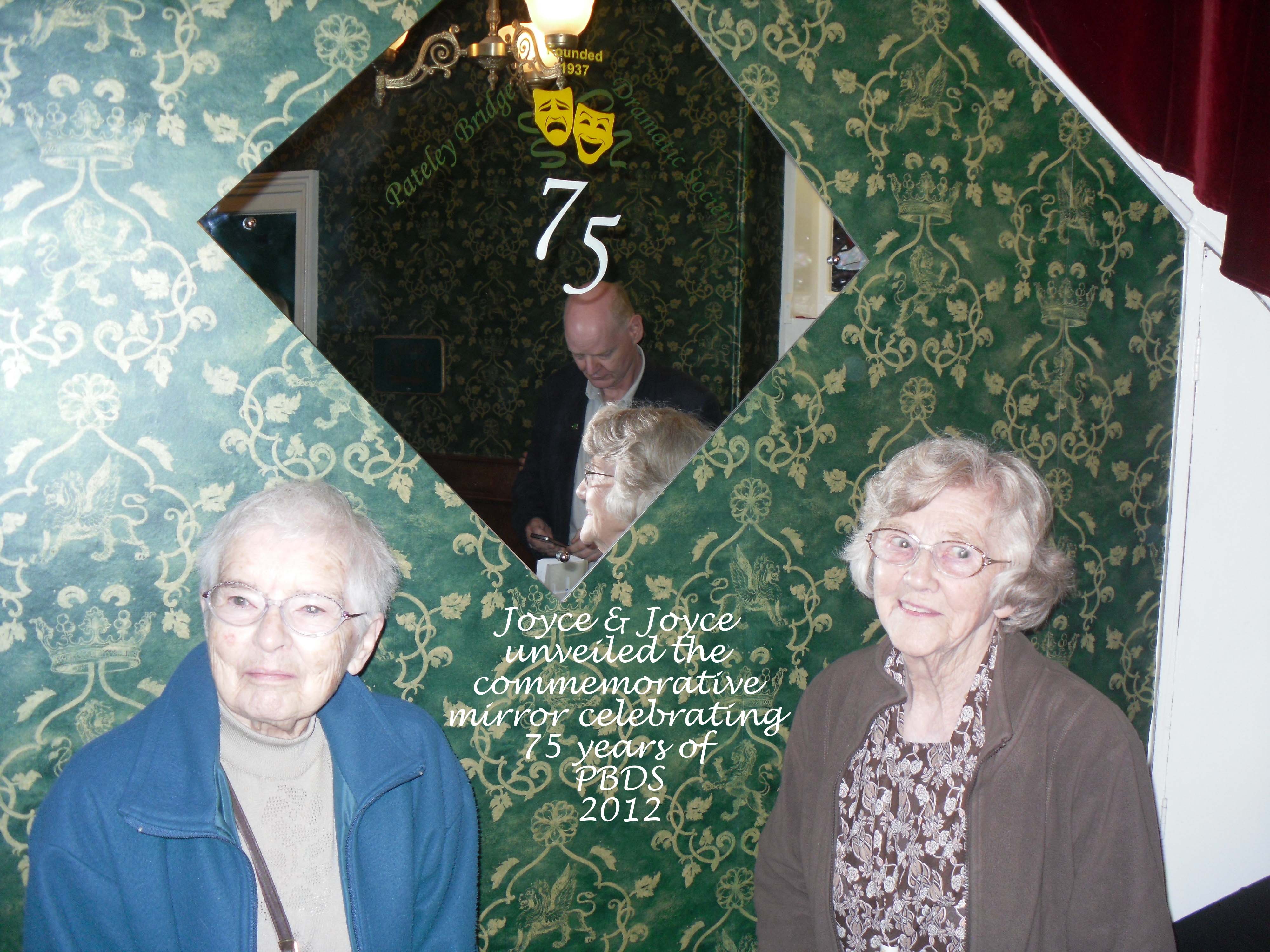 Joyce Swires (left) with Joyce Hawkesworth at the unveiling of the 75th Anniversary Mirror at the Playhouse
Joyce was a member of the Society since it began 1936/37. She was a very active member who took on a variety of acting roles and in later years was Treasurer of the Society from 1971 to 1990.
She served in the ATS (Auxiliary Territorial Service – The Women's Army) during the war years and consequently took a break from acting during this time.
She performed in many productions including Tabitha (1958), Miranda (1960), The Heiress (1961), Sunday Costs Five Pesos (1963), Sailor Beware (1967), Watch It Sailor (1968), Separate Tables (1972), Pride & Prejudice (1973), A Christmas Carol and The Bolt Hole (1975), The Aspern Papers and The House of Bernarda Alba (1979). Her last two parts were in Lady Windermere's Fan and Farewell, Farewell Eugene in 1988.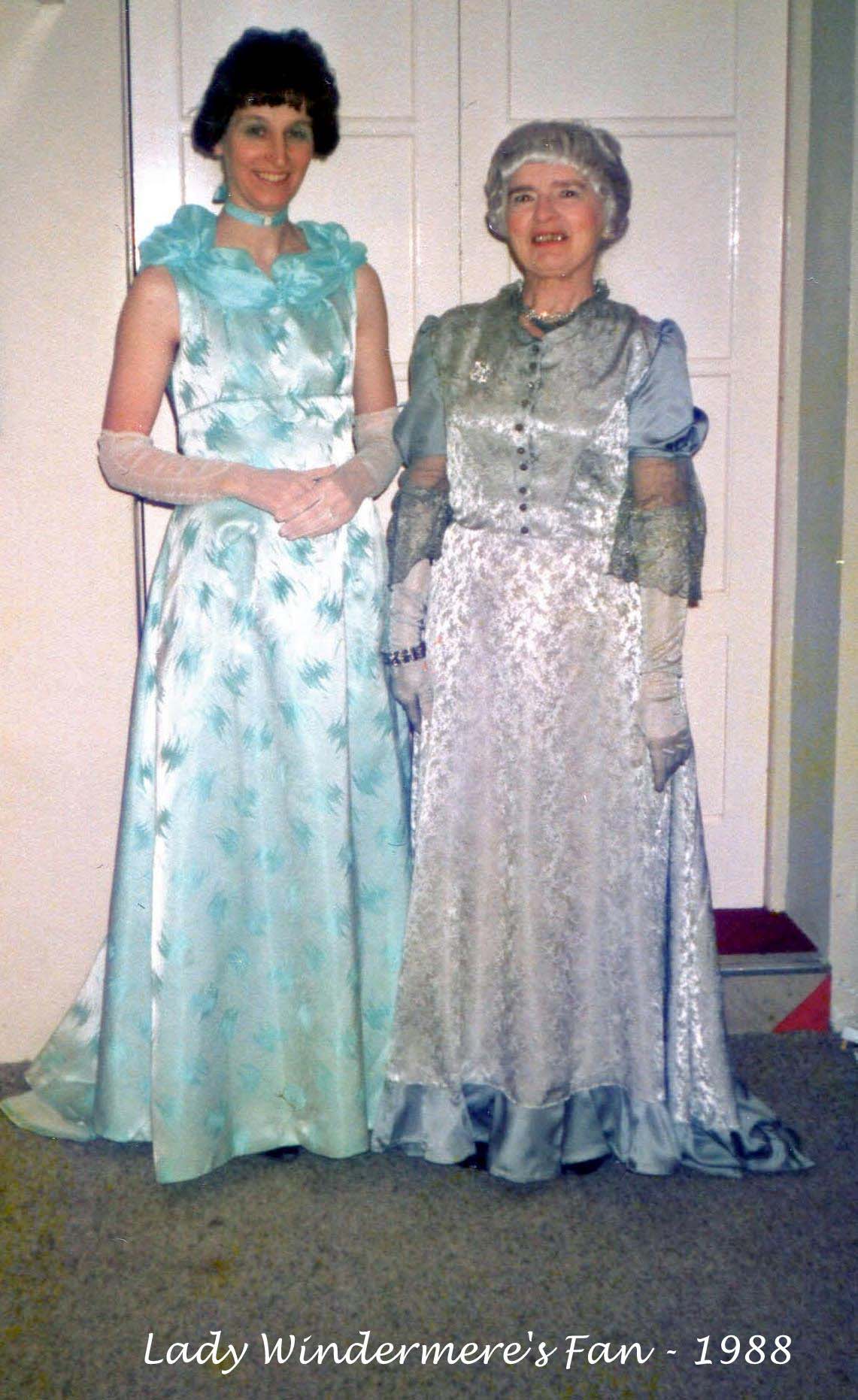 In the 1973 production of Pride & Prejudice she played the nurse and the newspaper article stated "Joyce Swires as the nurse proved how rewarding small parts can be when done well".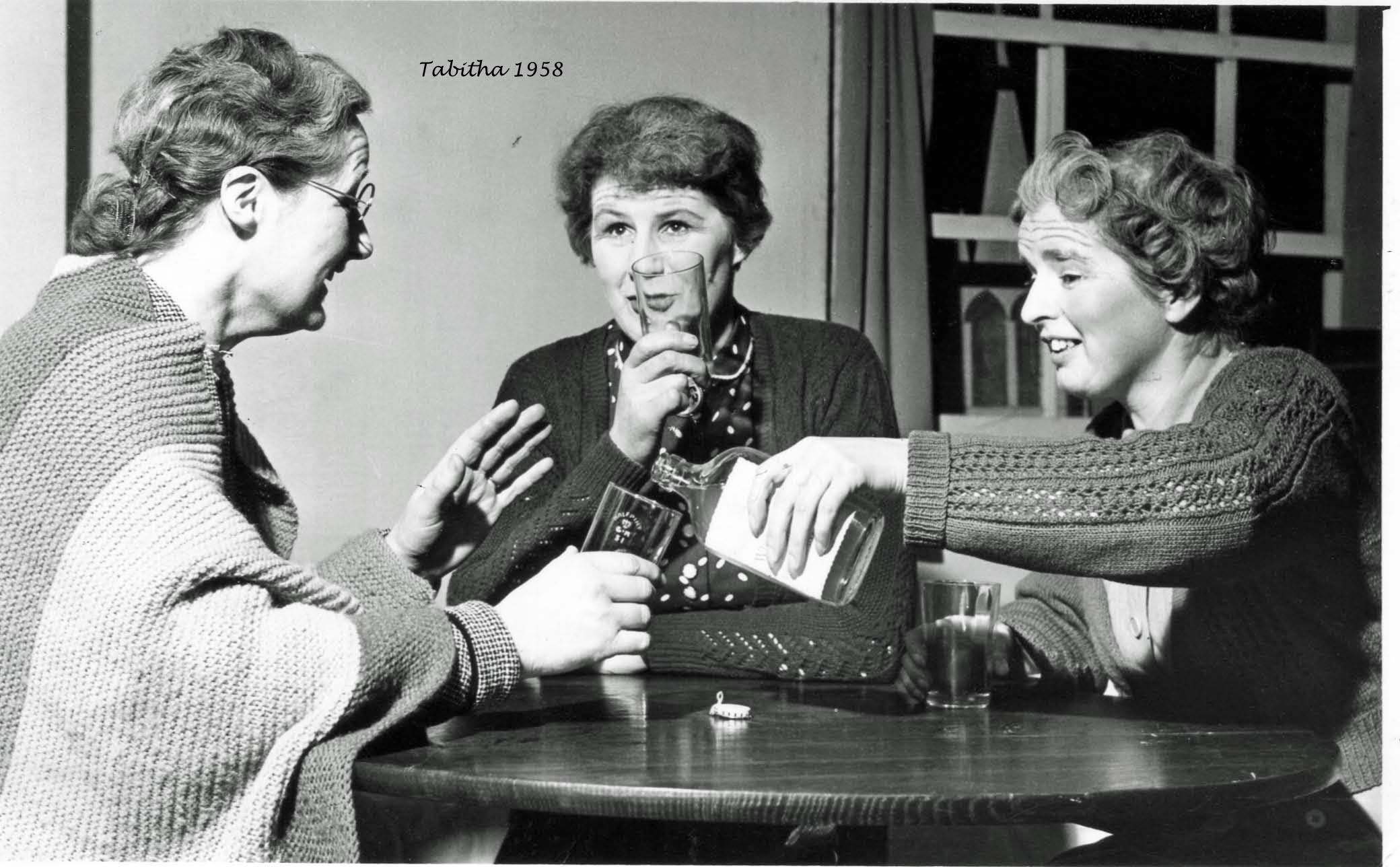 Tabitha 1958
She will be remembered fondly as a valued member of Pateley Bridge Dramatic Society.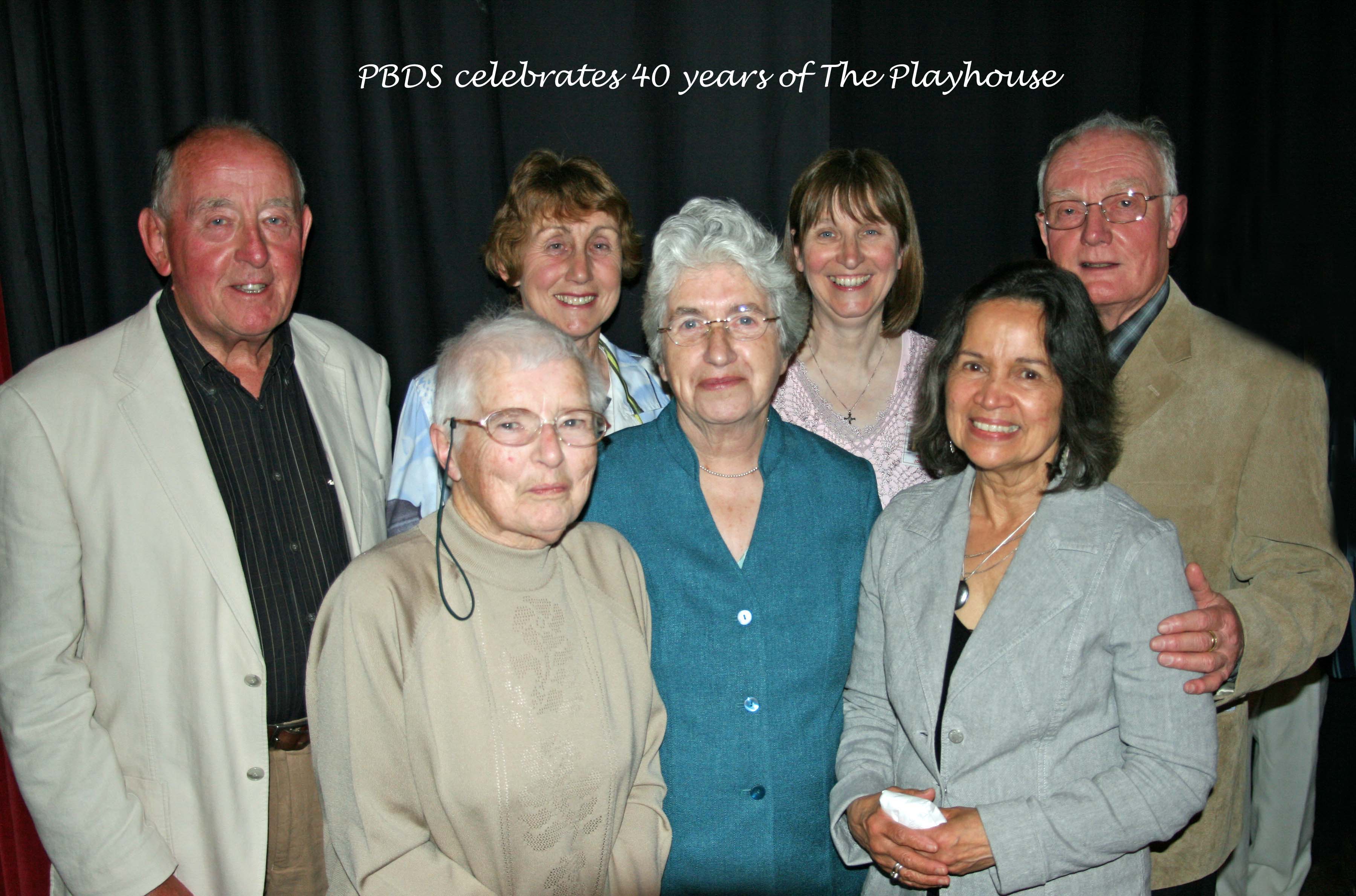 Joyce Swires