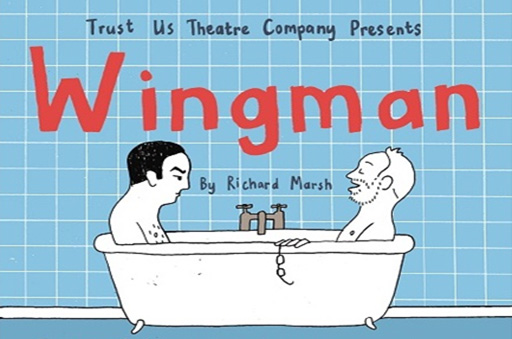 Pateley Bridge Playhouse 7.30pm Friday 17th November
"Trust Us Theatre Company was formed by a group of health workers from Harrogate hospital in 2010. We have produced six shows and raised over £10,000 for health related charities. This year we thought we might try and find a new audience and go "on tour" to communities around Harrogate. Wingman was a sell-out show when it was produced by its author, Richard Marsh, at the Edinburgh festival in 2014. It is a poignant comedy exploring the relationship between a father and a son. Richards's life seems blighted after dad walked out on him and mum twenty years ago. Mum dies and father and son are forced to carry out mum's last wishes - together. Is reconciliation possible or will Richard stay stuck in his rut because he can't sort things out with his dad?
Proceeds from this production will go to Wellspring Therapy and Training, a local counselling charity.
Tickets are £9.00 and will go on sale online on Sunday 1st November. Tickets can also be booked in person at the Theatre on Saturday 4th and Saturday 11th November 2.00 pm to 4.00 pm.
We look forward to seeing you."
See - Trustustheatrecompany.wordpress.com