SJs IS OPEN FOR BUSINESS!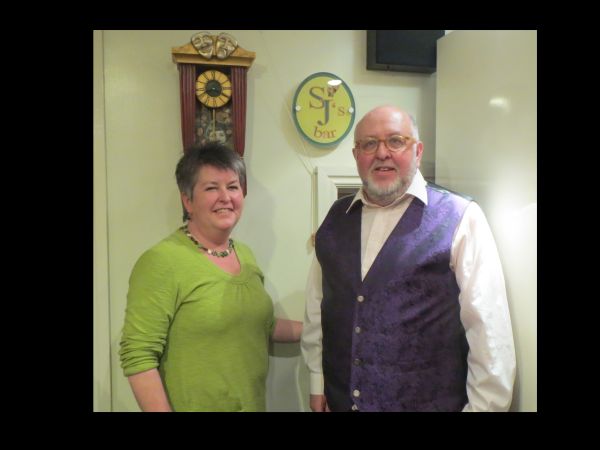 We recently re-named our bar in honour of Stewart Johnson, a much-loved member of the Society, who sadly passed away last year.
Stewart was instrumental in setting up the bar facility in The Playhouse, and took great pride in running it along with his wife Brenda, so it seemed fitting to name the bar 'SJ's' in his memory.
The photograph shows Stewart & Brenda's daughter Fiona and son Iain with the plaque at the dedication ceremony.