PBDS triumphs at the 55th Nidderdale and District Drama Association Festival of One-Act Plays.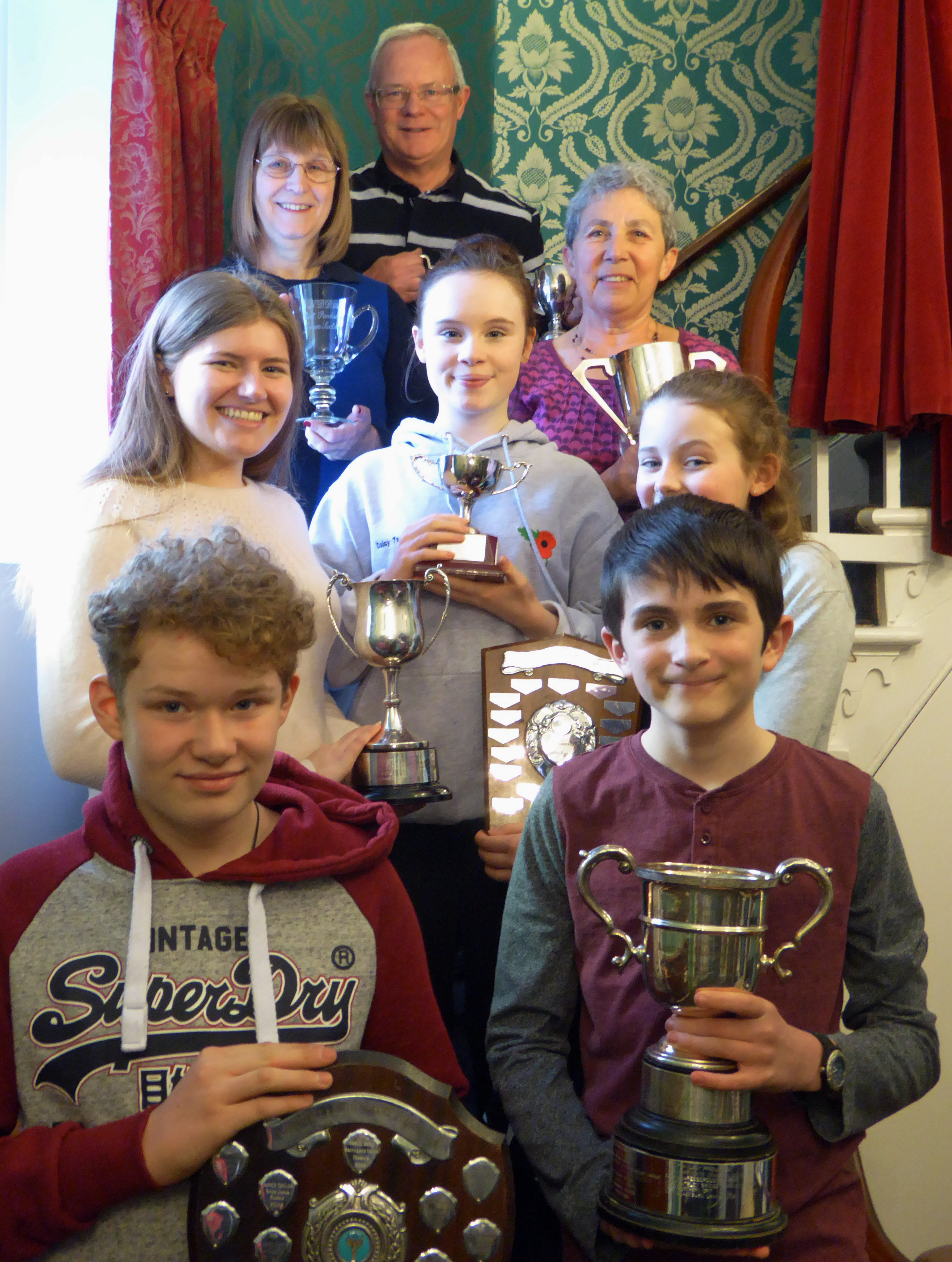 TheTrophy Winners
Both the Junior and Senior plays won their competitions.
Us And Them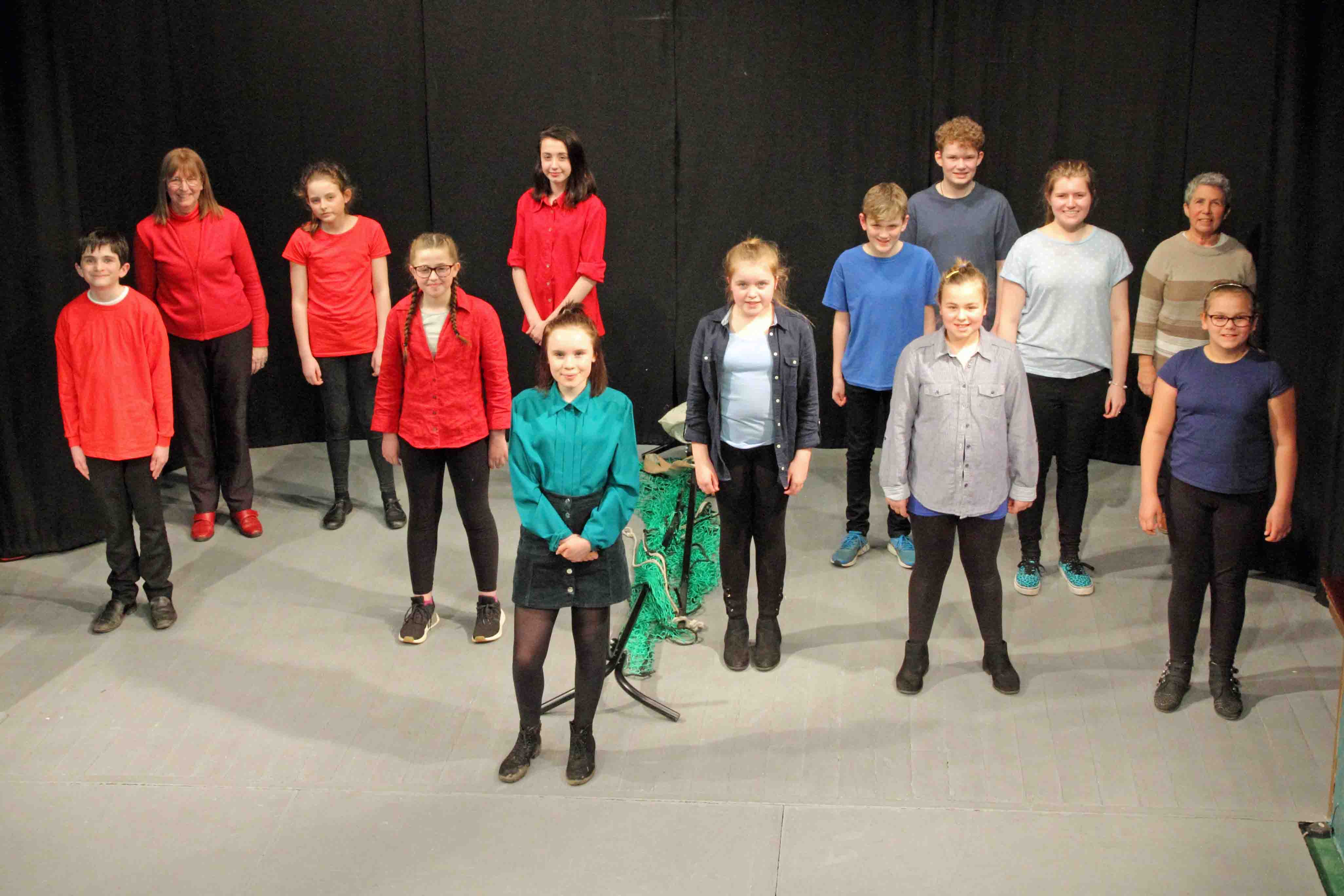 Cast and Producers of Us And Them
The Junior play "Us And Them" by David Campton, directed by Joyce Liggins and Ruth Dodsworth, earned the following awards: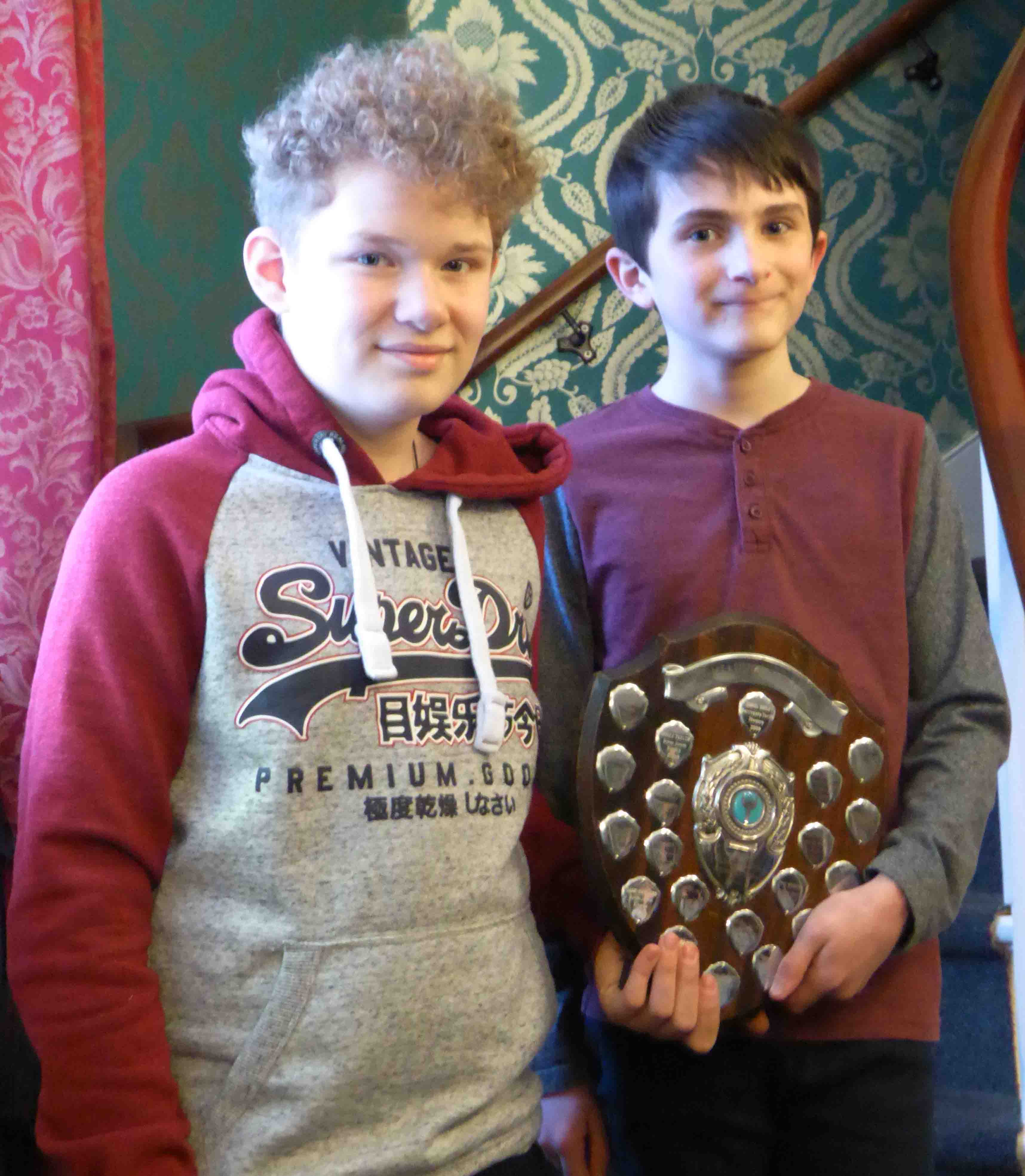 The Elsie Charlton Memorial Trophy for Best Male Junior was jointly awarded to Dan Morrell and Jonathan Levy.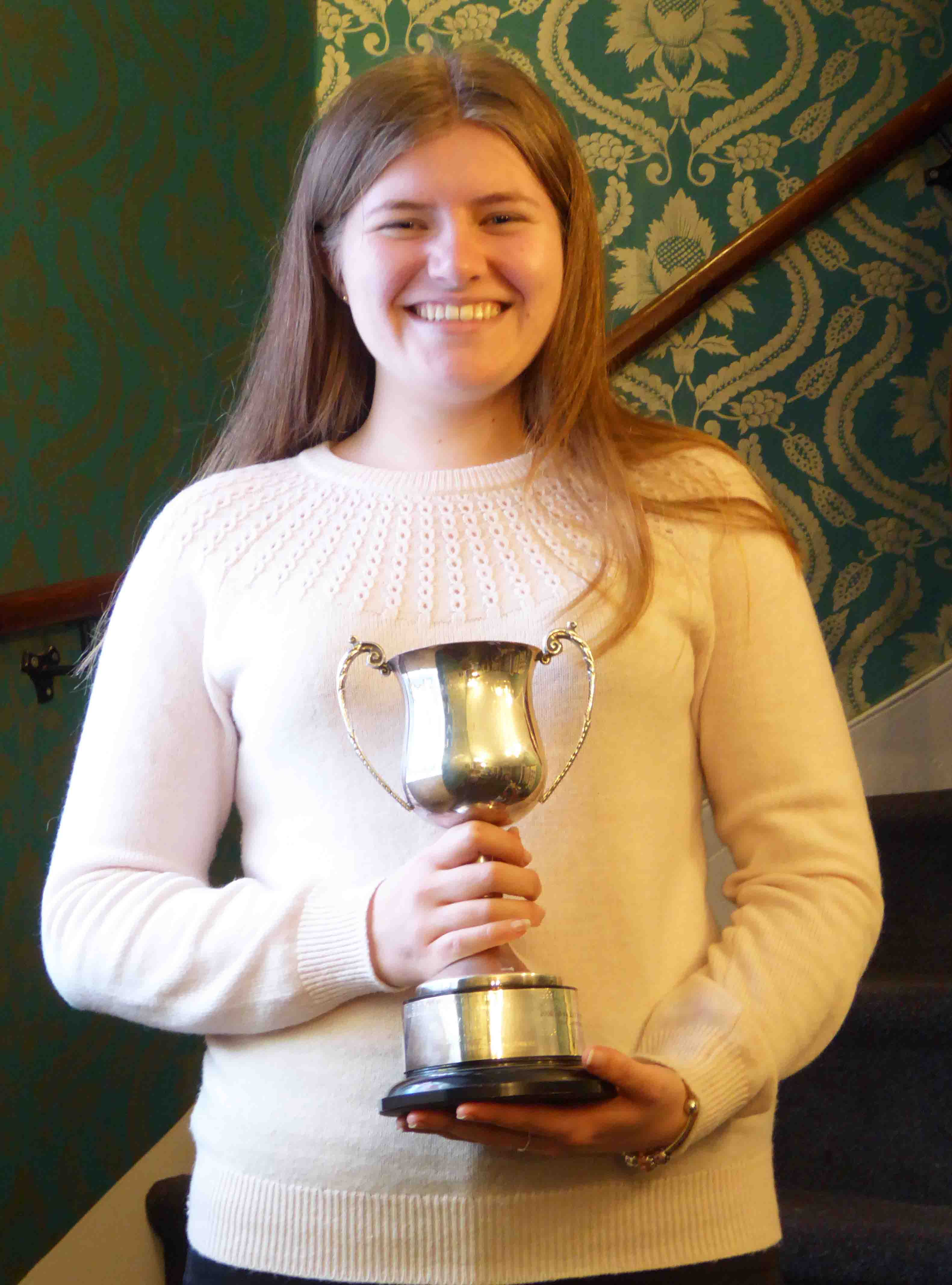 The Ripon Rowell Players Award for Best Female Junior was won by Connie Richards.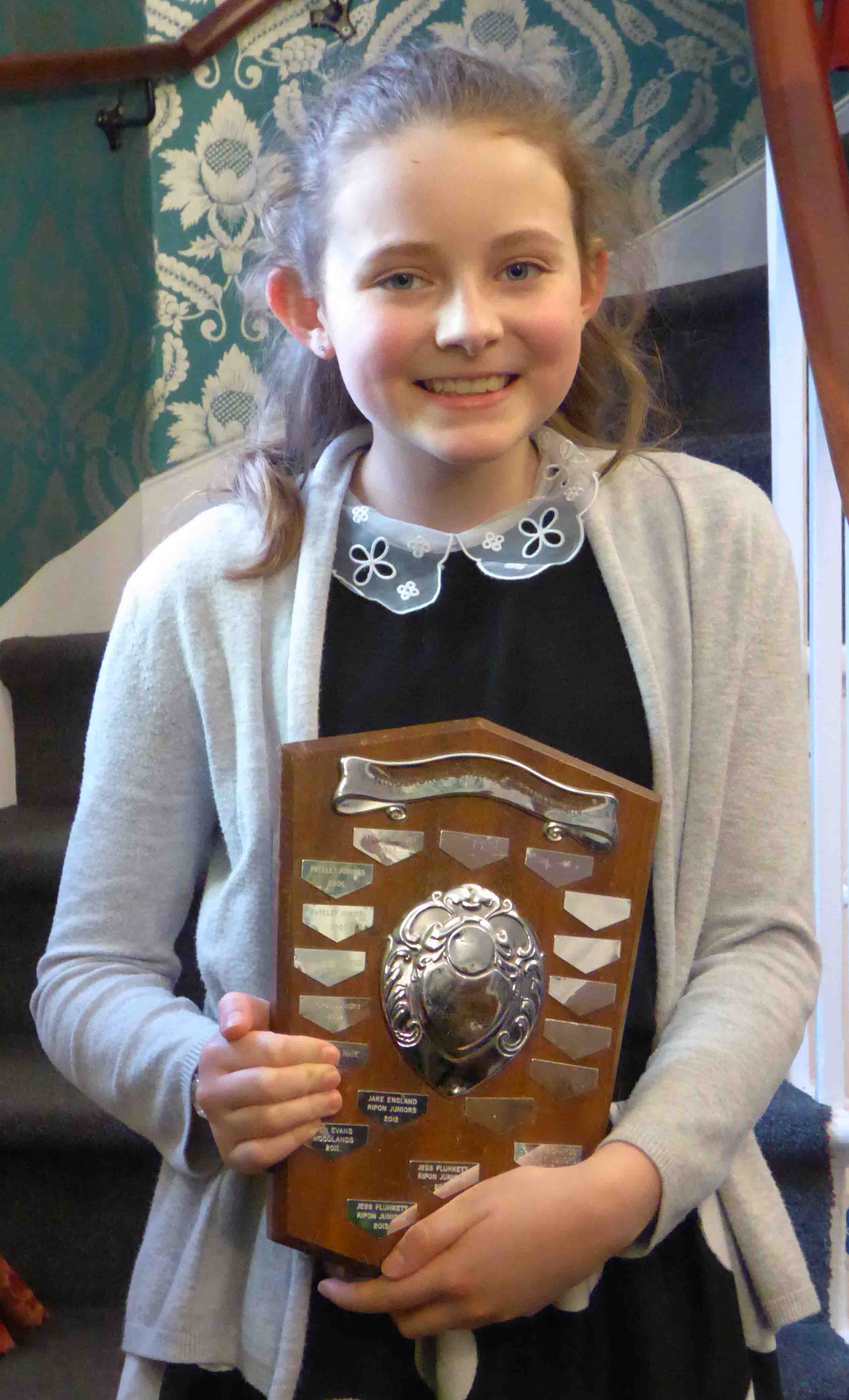 The Jack Sanderson Youth Shield - the Adjudicators Special Prize for a Junior Actor - was awarded to Eve Greenwood.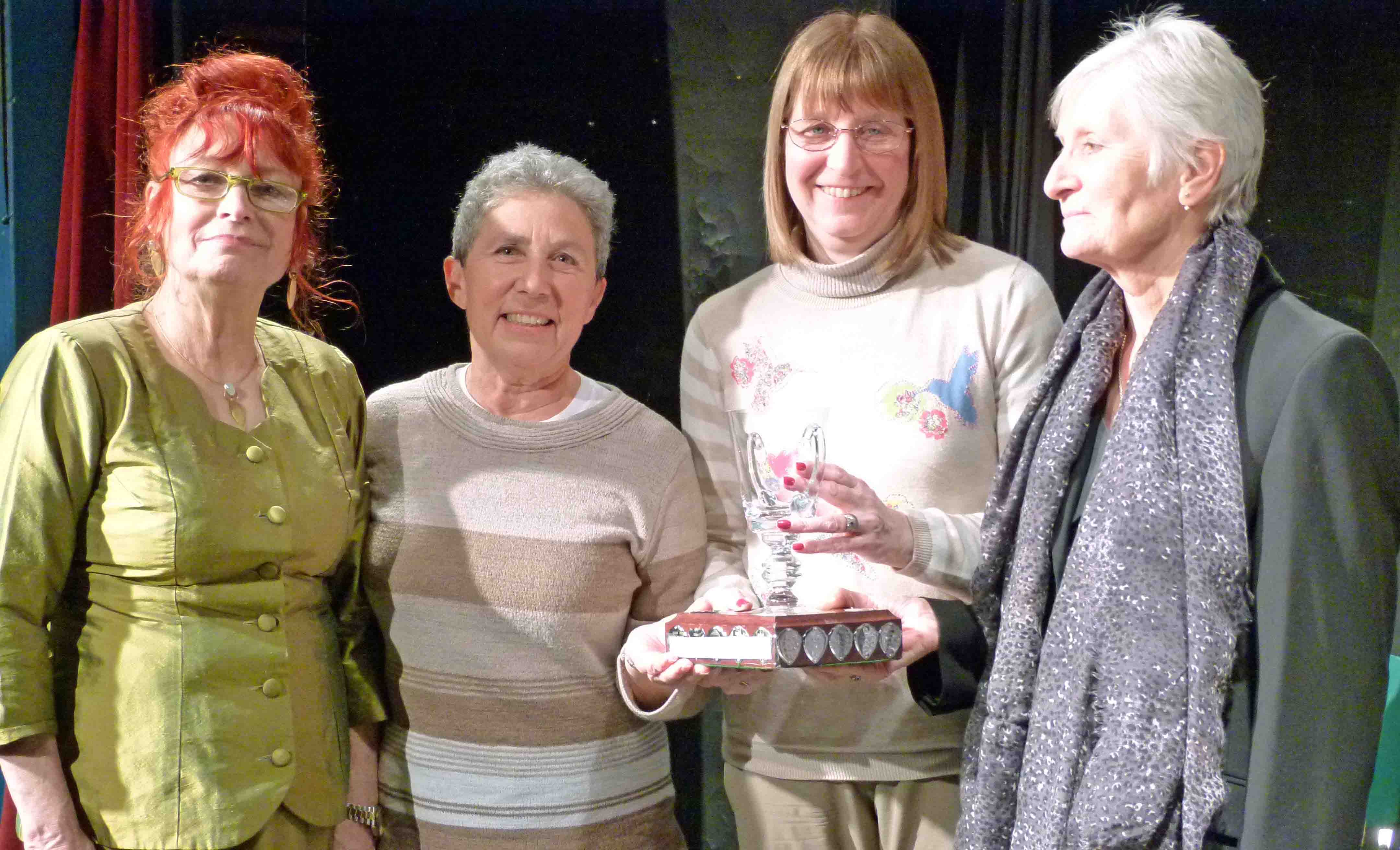 Ruth Dodsworth and Joyce Liggins receive their awards from NDDA President Sue Hickson and Adjudicator Cherry Stephenson
Photograph by Frank Bailey
The NDDA Best Producer, Junior Section, was awarded to Joyce Liggins and Ruth Dodsworth,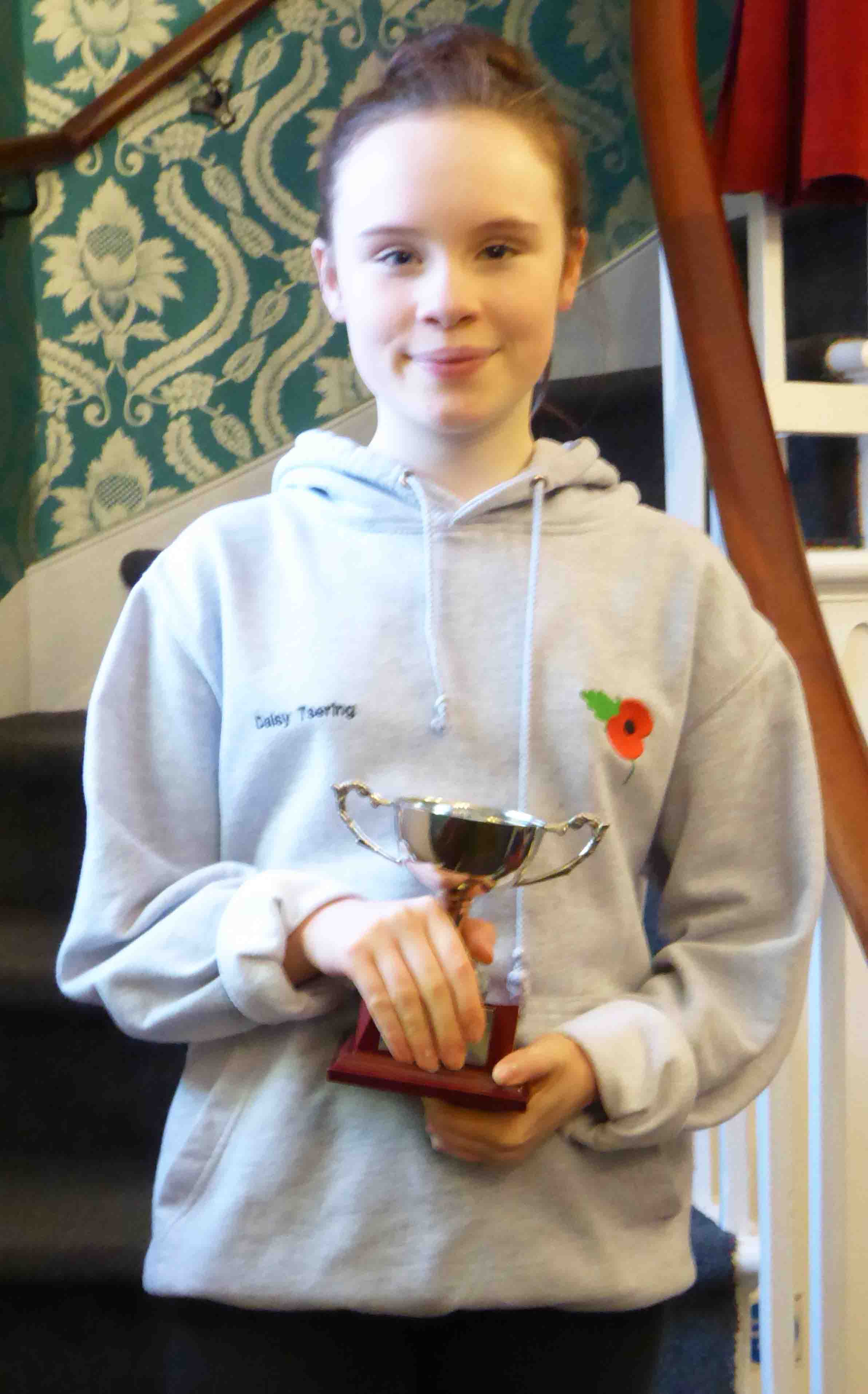 On top of all this, Daisy Reinsch was awarded the David Crumpton Memorial Cup - the Adjudicator's Discretionary Award for both Junior and Senior sections.
On False Premises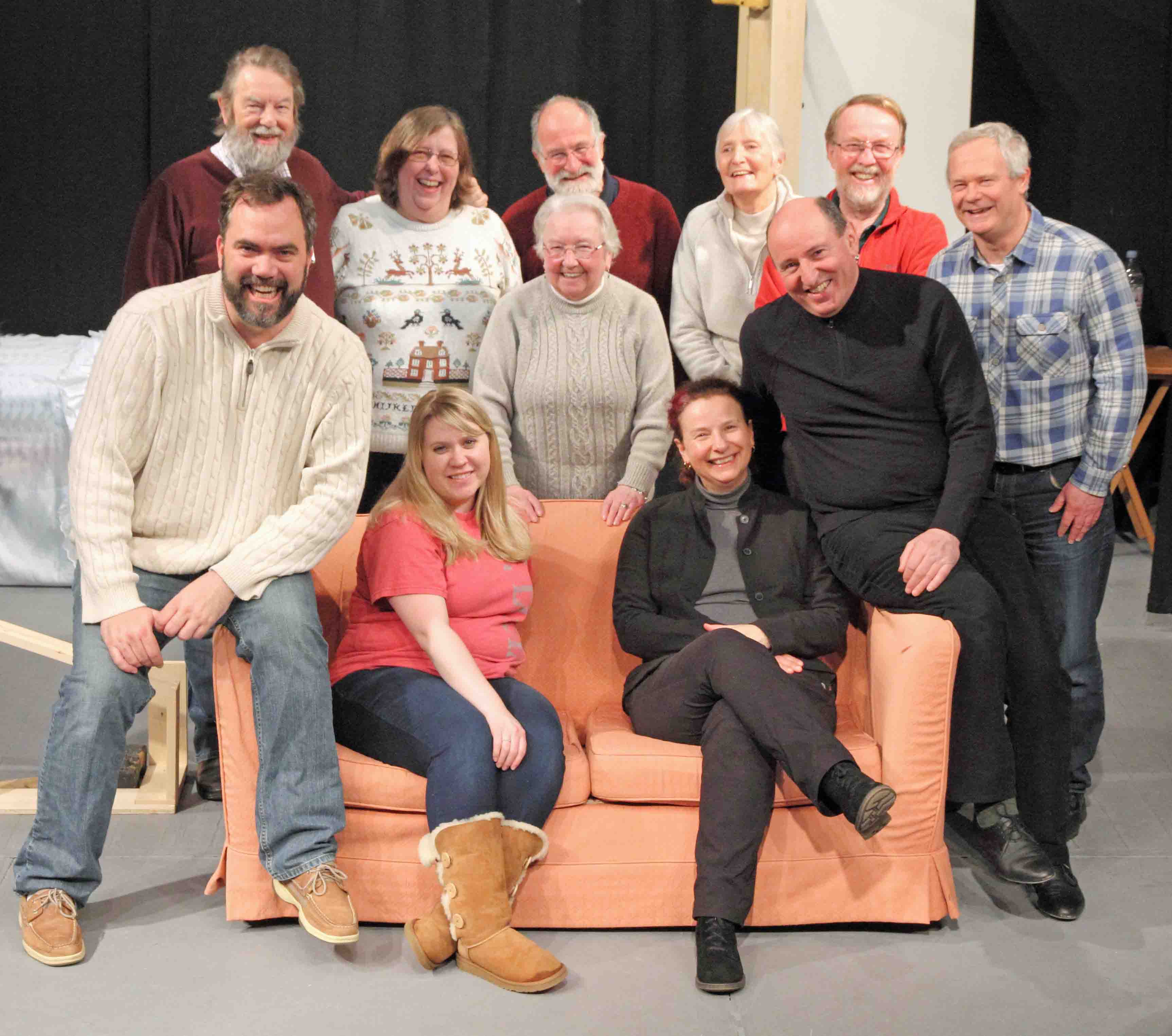 Cast, Crew, Producer and Writer of On False Premises
The Senior play "On False Premises" written and directed by Keith Burton was awarded the following:
The Eva Houseman Trophy for Best Play
The Ripon & Pateley Bridge RDC Trophy for the play going forward to the next round
The Audience Award for Best Play - The Betty Clarke Trophy.
The Graham North Memorial Cup for Best Actor went to Brad Pollard.
The Charles Smith Trophy for Best Producer went to Keith Burton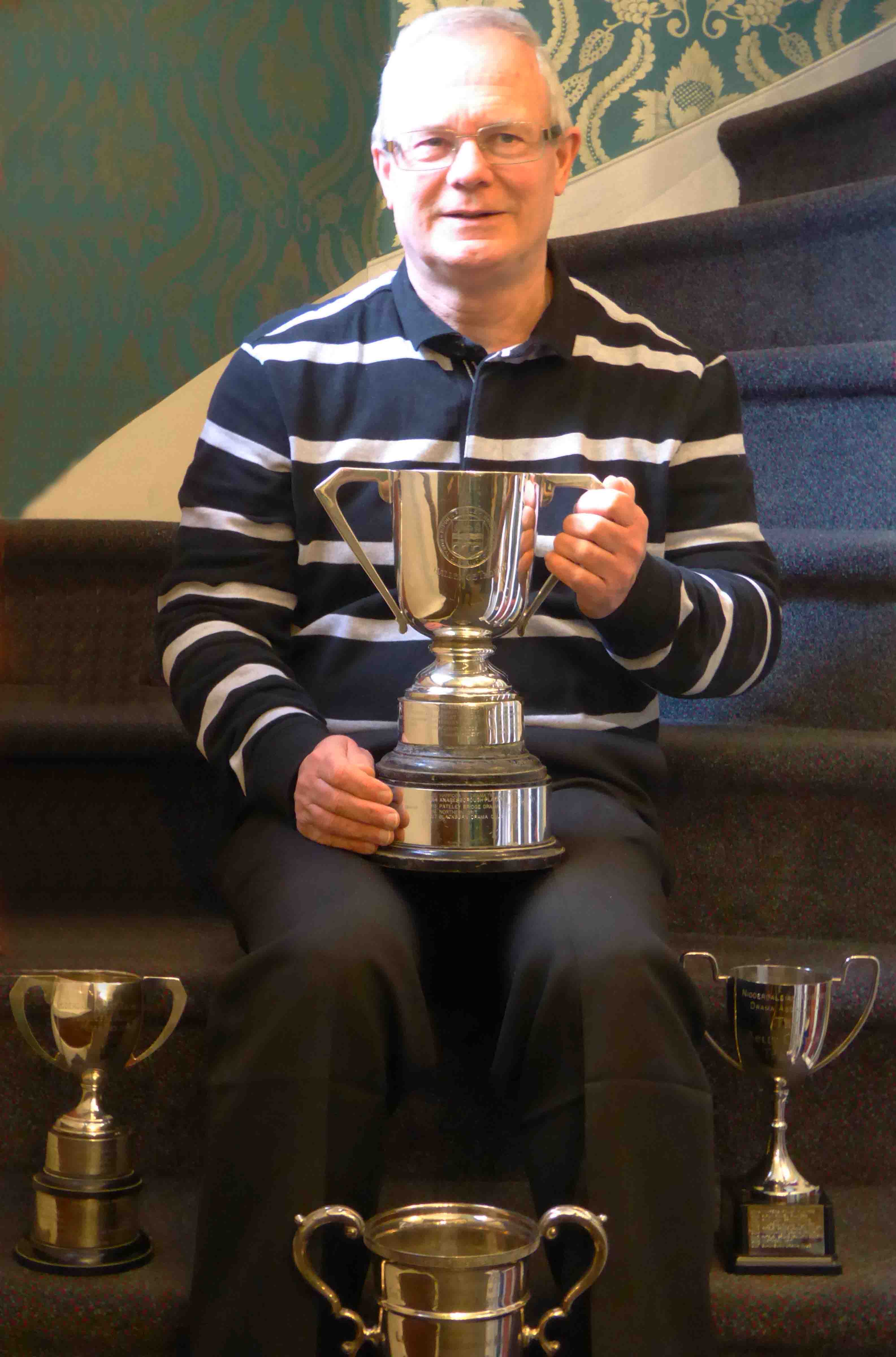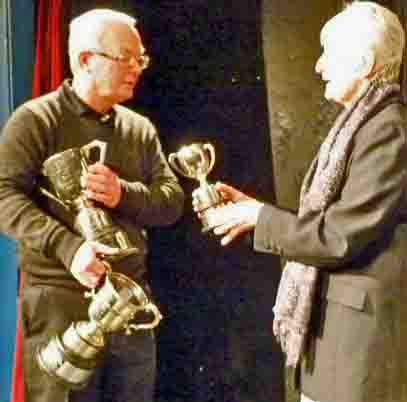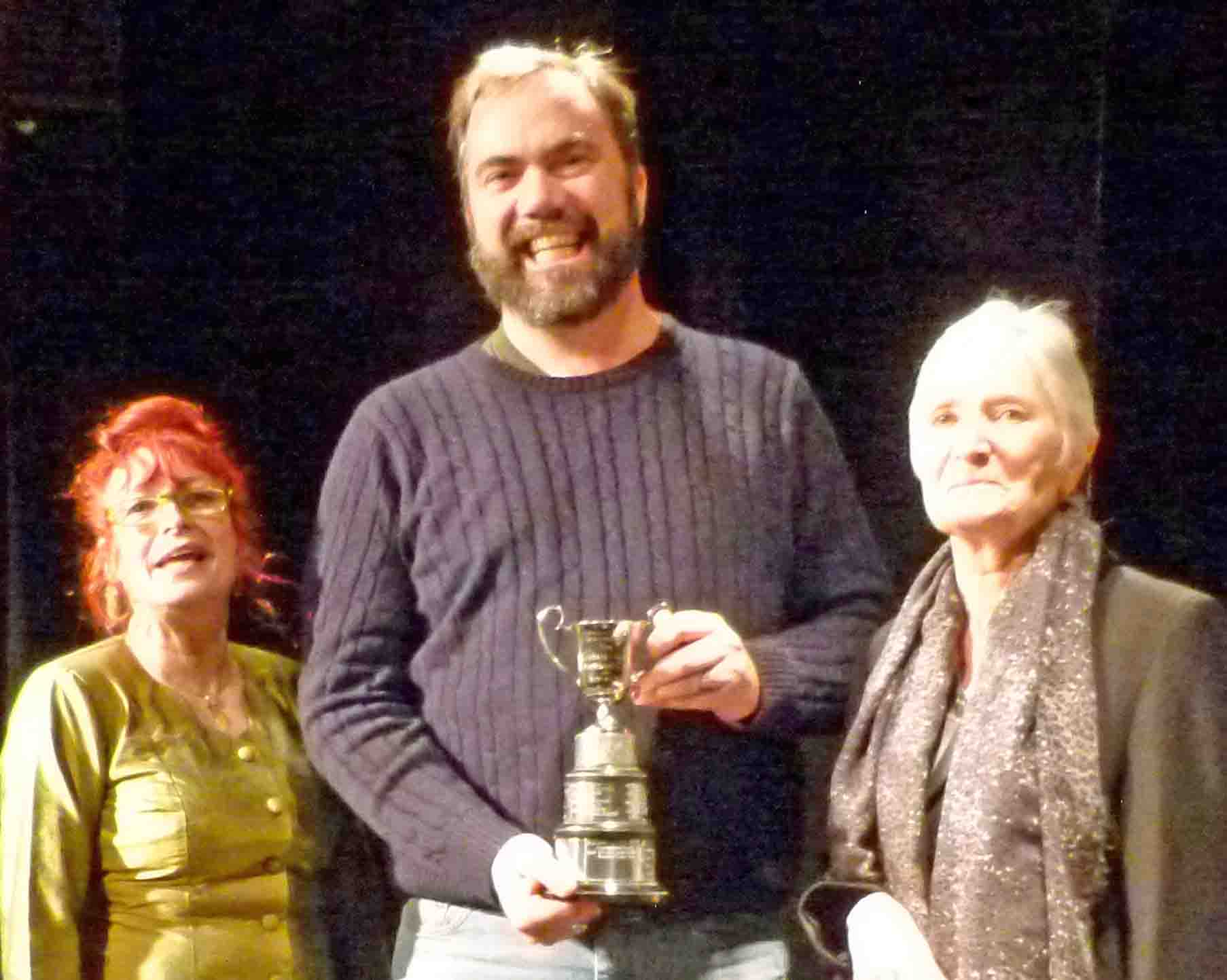 A Plethora of Trophies Best Actor
Keith Burton receives his trophies from Sue Hickson Brad Pollard receives the Graham North Memorial Cup
Photographs by Frank Bailey
In addition to these awards the following nominations were also received:
Best Stage Decor, Artistic Originality, Adjudicator's Special Cup for Acting - Brad Pollard, Debbie Forsyth and Tim Wilkinson, Best Actress - Debbie Forsyth.
On False Premises will now go forward to the All-England Theatre Festival Northern Semi-Final at The Saltburn Community Theatre, Saltburn by the Sea on the 6th and 7th of May.